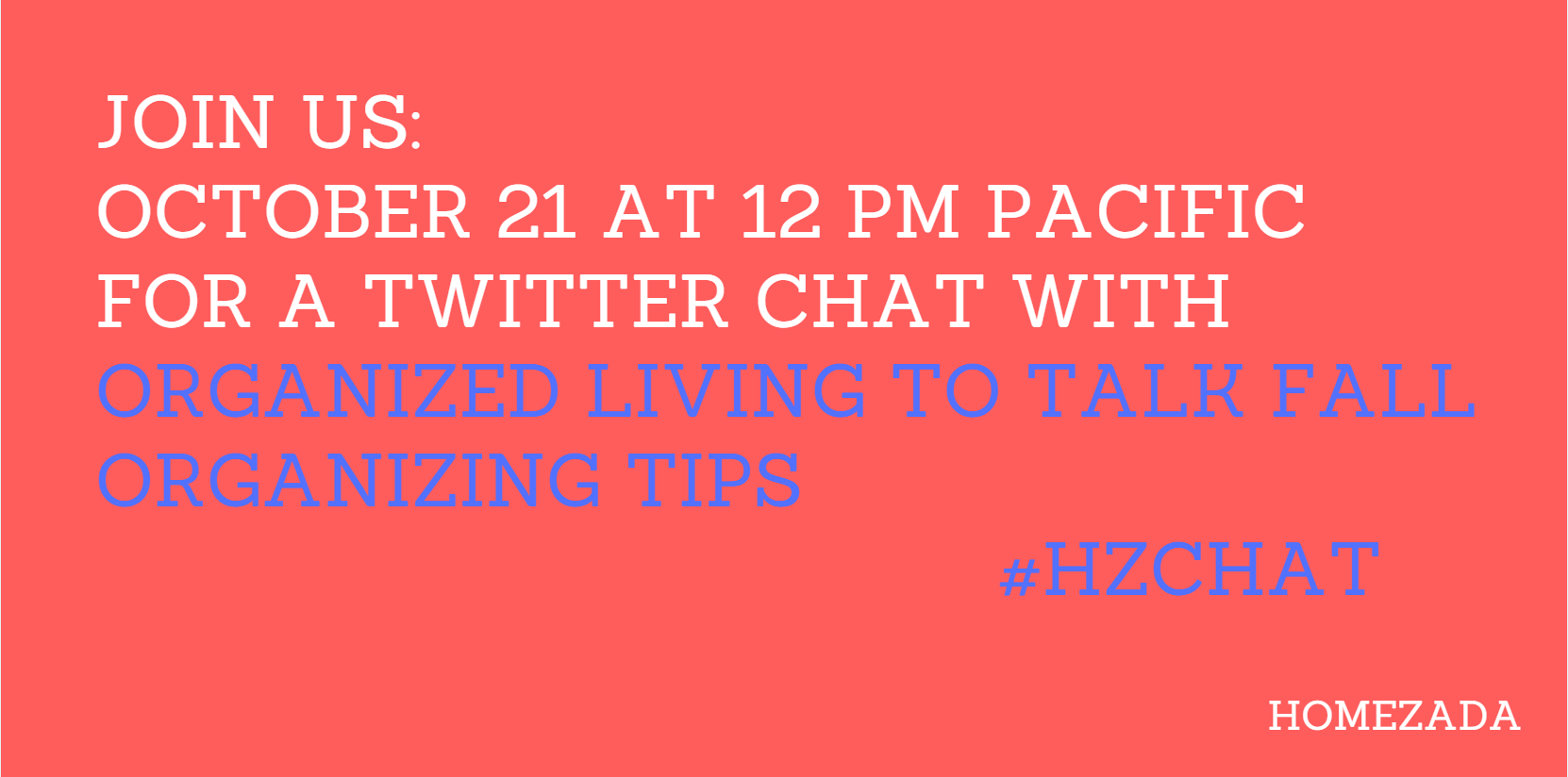 Do you want Organized Living?
Are you interested in learning how to get those summer toys stored for winter? Or maybe you are looking for ways to change out your summer clothes for your fall and winter clothes? Maybe you need a few fall organizing tips to help you get ready for the guests? These guest that are coming your way during the holidays? Whatever the case, join the HomeZada team and our guests from Organized Living on a Twitter Chat. This Twitter Chat is scheduled for October 21 at 12pm Pacific.
Organized Living brings superior storage and organization to the world through strong products, people and brand. Helping people organize their lives. From the closet to the kitchen to the garage, Organized Living offers high quality, innovative storage and organization products. All of these products make everyday life easier. So join us to learn from the experts on organizing. They will teach us how to leverage simple fall tips to make your life a bit more organized. These organization tips can help you beyond fall and into other seasons. Join us for the HomeZada Twitter Chat and use #HZChat! We look forward to you questions and giving your information for a better organized life.