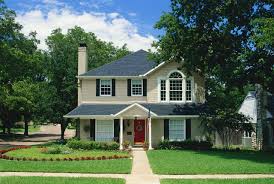 Buying a new home can be challenging however, with these tips your process of buying a new home much easier.
Define your home buying shopping list
– What location do you want for your new home? Do you want your home near a school or set of schools? Is a street facing house or one that is off the beaten path important to you? Do you want to be near a park or a neighborhood with other families?
– What size of home are you interested in purchasing? What does the size of your family look now and in the near future? Do you have children at home? Will you have parents living with you in 5 years? Are you going to be empty nesters?
– What type of maintenance do you have time for in when considering buying a new home? Are you a busy family with children's activities that limit your time? Are you a do it yourselfer and want a fixer upper?
– What can you afford?  Budget is a serious consideration. If you need a mortgage loan, than you will be required to follow the lending institutions policies and meet their requirements. If you have the cash and you are retired, you need to manage your dollars for the long term, this will also be a consideration. What are your monthly expenses and what will your monthly expenses be with this new home?
Other Questions to Ask
Once the basic criteria has been established, then you can look at the features of the property. What type of flooring are you looking for when buying your new home? Are you interested in the latest kitchen appliances? Do you want a pool or a large backyard or both?  This list for additional features can be extensive, therefore developing a priority list will be an added advantage to your new home search. Additionally, putting priorities to lists can help your family understand what is valuable or most important to each member. The decision making process of prioritizing the features in order of importance is good practice.
Good luck on your new home search.