Guest Blogger: Casey Makovich
Small kitchens present unique challenges for homeowners, but having a small kitchen doesn't mean you have to resort to takeout every night. Here are 5 easy ideas for small kitchens that will help make your space look and feel larger.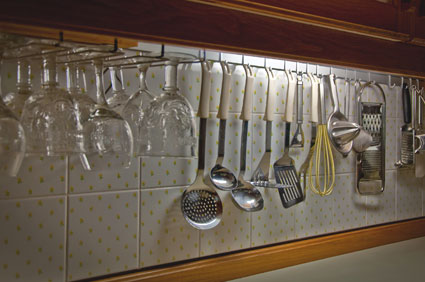 Add storage wherever possible.
Space-permitting, bring in any storage pieces that will fit in your small kitchen. A kitchen hutch, set of drawers, rolling island or hanging pot rack are all great ways to squeeze in extra kitchen storage. If you have free wall space, consider adding open shelving or wall organizers for storing smaller kitchen utensils. If your cabinets don't reach all the way up to the ceiling, make use of above cabinet space with baskets and bins.
If you don't have room to bring extra storage in, Read More