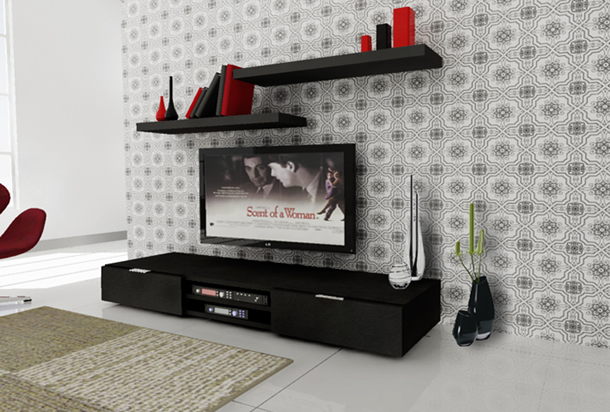 So it is a big weekend in the some of the HomeZada households … lots of sports teams respresented in the both MLB playoffs and in college football!  So with that in mind, let's talk entertainment centers. Most households start with the television as the central point. The good thing is TV's are getting better and better with internet access, projector capabilities and so much more.
Size of your Television
You have so many options to choose from including size of a television. It is important to understand the size of your space when selecting a television. Then you will need a receiver to connect other components like satellite or cable boxes, CD players, and DVD or Blue Ray players.
Sound
Some receivers can also connect to the internet or speakers around the house. The receiver will then be hooked up to speakers that make your entertainment viewing even more powerful. We use a left, right and center speaker with rear speakers to project a surround sound system. Similar to a movie theater sound. But you will determine how you want your entertainment center to exist in your home. Additionally, some entertainment enthusiasts like to add a sub woofer to the system to make movies really punch. Gaming consoles are also valuable for families with children who love video games.
Adding Components
Families love to add gaming components to work out or to play games with each other. There are so many elements to choose from in our world of entertainment, so do your homework with all of your vendors to get the system that works best for your lifestyle and your budget. Additionally, understanding your components, your TV and your space are important to finding the right stand or complete entertainment system.  Here is a guide that might help.
Tracking this home remodel project is easily done in HomeZada with its electronics project template.