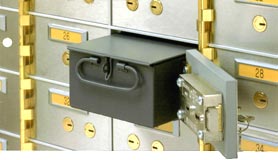 I want to share a real life example of being prepared using HomeZada. Managing documents in HomeZada is very easy and has helped in many occasions. I use HomeZada to manage all of my household documents which makes my life easy. All of the home documents are in one central location. I also use HomeZada to track precious documents like my drivers license or my trust documents.
The Stress and Panic
During one of my recent travels, I lost my drivers license. The very item that would allow me to board my flight home to California. I was a little stressed that I was not going to make it back home. However, I love traveling and have traveled a lot for most of my career. If I was stuck in a city, I would make the best of it while my husband flew home and overnighted my passport.
The Alternatives
As I was getting prepared to be stranded for a few days when I settled down and took to the internet. I looked at some of the processes available to me with TSA. I also knew that I had a copy of my passport in a space I created in HomeZada called My Online Safety Deposit Box.  My online safety deposit box is in the HomeZada home inventory functionality as a space. At the hotel, I was able to print a copy of my passport. I also had a wallet full of credit cards, insurance cards and more that could identify who I was. Plus, I had my boarding pass. Now for the tricky part. Was TSA going to let me through security to board my plane so that I can get back to California and secure another drivers license?
The Process and Results
After a series of questions by TSA, a review of my details and a thorough pat down and bag search, I was on my way to house. TSA took their job seriously, which I appreciated as they need to help protect our country. Having access to my data anywhere was critical to this specific situation. And HomeZada came in handy in a time when I was stressed and unsure of what was next.
I often hear amazing stories from our clients on how HomeZada has helped them. From managing family member houses out of state, to tracking a home business' equipment, to understanding how to maintain a home to protect a family; our clients share their experiences and their values for using HomeZada.  And now with my own experiences, I realize why HomeZada was so valuable to me in the first place. Accessing my data anywhere and storing vital information to gain access to it was part of the inspiration for HomeZada. So far, she, HomeZada that is, has lived up to the expectations I have place on her. And I look forward to her growth and enhancements over the years to come.
Have a wonderfully prepared day!
Elizabeth Dodson | CoFounder, HomeZada