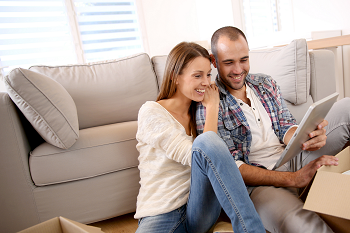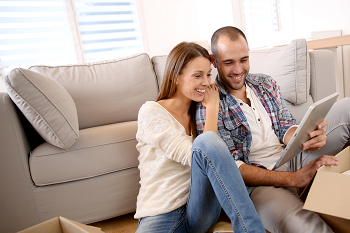 For consumers, their home is their largest asset and biggest ongoing expense. Yet most homeowner's are unorganized in managing their home spending too much on repairs, utility bills, over-budget on remodels, not properly insured, and lack of financial visibility. Real estate agents struggle to maintain their brand after the transaction and not enough repeat business and referrals to grow their business. HomeZada is a platform that solves both of these problems.
HomeZada for Homeowners
HomeZada is a digital home management platform that helps homeowners save money and get organized in managing their largest asset. The all-in-one suite of apps provides a seasonal maintenance schedule, templates to manage budgets and costs for remodel projects, the ability to store photos, videos and documents for a home inventory for insurance purposes, and home finance features to track the homes value, the mortgage balance, their home equity and a budget for all household expenses.
Homeowners can access their private and secure app with any device include a mobile phone, a tablet, a laptop or a desktop. Think of it like a personal finance platform that organizes everything about the home in one place. Discover these videos on how it works for homeowners. https://www.youtube.com/playlist?list=PLx3gkBgC0Za5QyTJkA-t1VPH79d3YyAxY
HomeZada for Real Estate Agents
Real estate agents can provide their sphere of consumers a branded version of HomeZada that includes a branding ad that includes their photo and broker logo as well as branding in monthly emails automatically sent to the homeowners. This builds their personal brand with that homeowner in a value-added way through the entire time they own and manage the home. This builds more repeat business, more referrals, and even a way to generate new leads. There are two ways agents can use HomeZada.
– Affiliate Marketing: Each agent is assigned a unique affiliate marketing URL that is linked to their branding ad. Agents can market HomeZada through any digital campaigns such as email, social media, blogs, and landing pages and when consumers sign-up for HomeZada, the Agents branding ad is automatically displayed. (Note:  This approach requires a broker or franchise contract to agree to setup their agents for this model)
– Provide a Closing Gift: Some agents may want to provide their recent clients a closing gift as an appreciation for their recent transactions. Agents can buy a 1 year premium subscription, create a property for their client, pre-populate it with documents, and then transfer it to their clients with their branding ad
Here is a playlist of short videos on how this works for agents: www.youtube.com/homezada/tbd
Three Marketing Strategies for Real Estate Agents
Incorporating HomeZada into an Agent's marketing strategies has three different options. Here is a quick summary:
– Recent Transactions: At the time a home is sold to the new buyer, this is an opportunity for an agent to provide their client a subscription to HomeZada, to maintain their personal brand with them over the time they will own and manage this home.
– Previous Clients: Agents can conduct a marketing campaigns to all their previous clients about the value of HomeZada, and use this as way to initially re-connect with those clients, but also to stay digital present with them.
– Any Current Homeowner: Agents can conduct marketing campaigns to every current homeowner who needs to better manage their home. Once the homeowner signs up, the agents is building their digital brand so when this homeowner is ready to sell their home, they have built name recognition with the agents who helped them sign up for HomeZada.
HomeZada has also provided a library of marketing collateral that agents can use including sample email campaigns and social media posts. You can find those here < need a link >