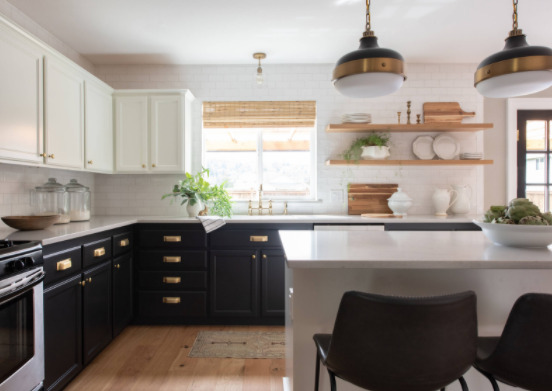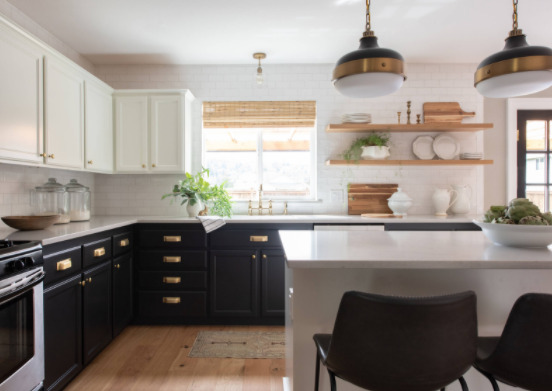 Renovating your home is not only time intensive, but it can really break the budget if you're not careful.
One thing to remember when deciding to renovate your home is to think about how long you plan to live there. The chances of you recovering your renovation costs are better the longer you stay.
That said, the following changes stand the best chance of giving you a solid ROI, depending on the market conditions in your area when you decide to sell.
1.Swap out the hardware on your kitchen and/or bathroom cabinets
Obviously this is a fast and easy upgrade. And you'd be surprised to learn that this one change alone can instantly update the look of your room.
2.Cabinet resurfacing
Just because something might look worn or faded, that's no reason to discard it. In many cases it is possible to resurface your existing kitchen and bathroom cabinets.
Not only is this cheaper than replacing them, it also saves time; it's much more time intensive to install entirely new cabinetry.
3. Updating your cabinetry colors
Depending on your kitchen, it's possible to modernize by changing the color of the upper kitchen cabinets.
Paint them a lighter color than your lower cabinets to add a sleek, modern look for much less than installing new cabinets.
In 2018, Zillow reported that homes with this style of kitchen cabinetry called "Tuxedo" cabinetry sold at a price point $1,500 more on average than expected.
4. Power washing
No, this isn't technically an "upgrade", but it is an inexpensive way to improve the perceived value of your home.
Power washing the outside of your home, the sidewalks, and the driveway can instantly transform the curb appeal of your home for very little money.
5. Install an irrigation system
The National Association of Realtors (NAR) 2018 Remodeling Impact Report revealed that an irrigation system was number 9 on a list of projects that are most likely to improve the resale value of a home.
6. Build a patio
Building a new patio can instantly up the appeal of your outdoor space.
The same 2018 NAR Remodeling Impact Report listed patios at number six on the most desired outdoor upgrade.
7. Outdoor seating
Outdoor seating alone won't boost the resale value of your home but when combined with other elements such as outdoor lighting, grill, or even a TV can encourage buyers to make an offer.
8. Install an outdoor deck
Remodeling Magazine's 2019 Cost vs Value Report reveals that composite deck additions were shown to offer an amazing 69.1% ROI at the time of sale!
9. Install a fire pit
Adding a fire pit to your outdoor space makes it usable even more months out of the year. Having a fire pit allows you to spend time outside, even when the weather gets chilly.
In addition, it adds value to your home according to the NAR. Adding an outdoor fire feature such as a fire pit will cost you about $6,000 but you could recover nearly all of that about $4,000 (67%) at time of sale.
10. Outdoor lighting
Finally, install outdoor lighting.
Place lights along walkways, around garden beds, underneath large trees, and anywhere else they can illuminate your home.
Not only is outdoor lighting inexpensive, but solar lights are low maintenance as well. This makes outdoor lighting one of the most cost-effective ways to add instant curb appeal to your home.
For more tips like these, check out these blog posts.
Outdoor Entertaining in Fall … get your Firepits ready
Outdoor Lighting Tips for a Better Lit Walkway