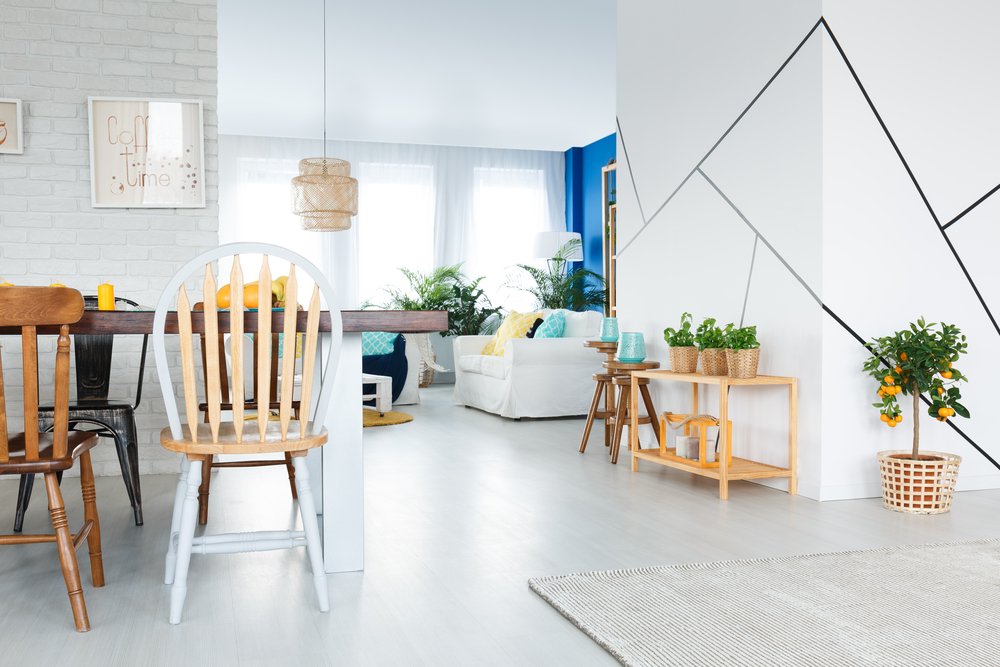 Whether you live in a modern farmhouse cottage or a boho-chic industrial loft apartment, every homeowner has their own unique tastes in style. But, sometimes, these tastes can run from one extreme to the next. So how exactly does one combine their favorite styles and attempt to combine their diverse collection of furniture and accessories?
From incorporating antique hardware and lighting fixtures to adding framed modern art prints, there are countless ways to mix and mingle antique and modern decor. Here is how to mix antique and modern decor in your home successfully.
Follow Rules of Proportion and Scale
Proportion and scale are essential design elements. You must be mindful of them, regardless of the style you choose to go for. However, it's important to pay attention to the shapes and sizes of items when it comes to mixing up styles.
Take, for instance, the modern wallpaper trend. Wallpaper can cover an expansive bedroom focal wall or a compact powder room, so you want to make sure the pattern scale is appropriately proportioned for its location. In the same vein, you want to lighten up a space filled with heavier materials like leather and wood with soft, muted colors and minimal lines.
Unify with Color
One way to mix antique and modern decor styles in your home is to stick to a color palette. A unified color palette can lend a more cohesive look to any room, but can truly pull its weight when mixing furniture from distant decades. Find a color that inspires you and build off it. For example, seek out a hue from a distressed vintage rug or modern print and add a touch of it here and there.
Avoid Clutter and Balance with Neutrals
For homeowners who love to go picking at thrift stores and antique stores, it's hard to resist the temptation of coming home with a large haul. But one of the biggest tricks to mixing antiques and modern decor is to avoid the cluttered look. Instead of becoming an antique store yourself, give your home some room to breathe. You can accomplish this in a few different ways. One way is to keep colors, patterns and home accents balanced out with neutrals. Another method is to keep the home neat and tidy.
Group Similar Items
As a general rule of thumb for any design, you want to group similarly related items. When it comes to blending old with new, however, turn it into a collective display. For instance, if you have a home office bookshelf filled with binders and files that give an organized, orderly appearance, bring in a touch of chaos with some antique knick-knacks and tchotchkes. Of course, the opposite is true, too. If you have a fireplace mantel filled to the brim with oddities and travel mementos, add some contemporary class and symmetry with traditional candles on each end.
Make Antiques the Focal Point
When mixing antique and modern decor, make sure it looks intentional. If you have sizable antique furniture, especially if it's a family heirloom, make it the centerpiece of a room's wall or focal point. Don't hide something that you cherish away in the attic or guest bedroom. Present these one-of-a-kind items proudly.
Incorporate modern decor in other ways alongside the antique piece. For example, if you have a hand-me-down Hoosier cabinet, turn it into a coffee station in the kitchen along with some retro-inspired enamel mugs and a metal coffee and creamer set.
Be Adventurous with Art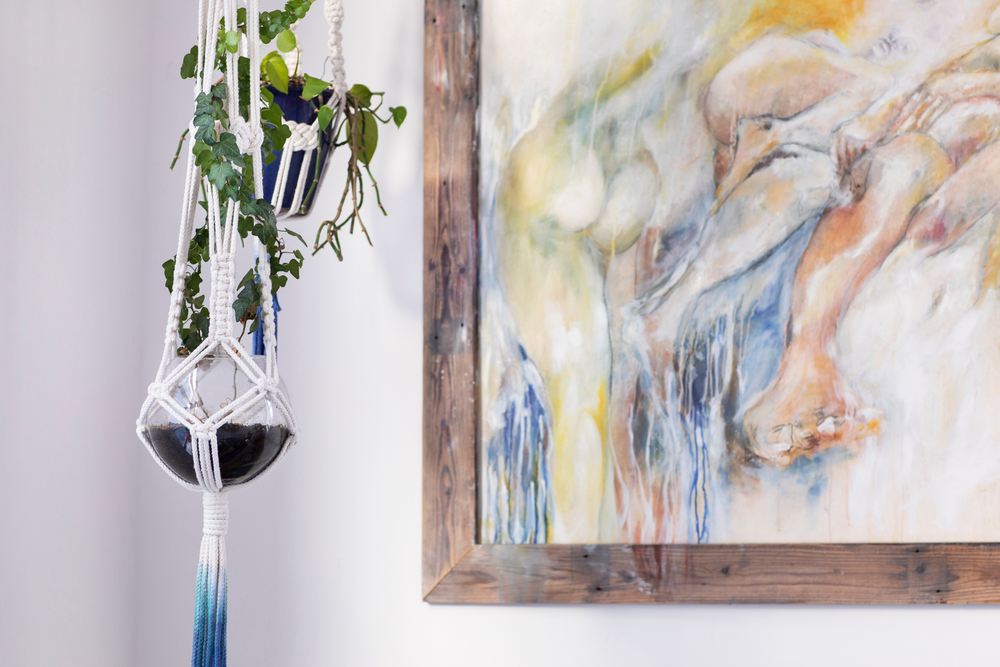 Another way to mix antique and modern decor is with your artwork and prints. If you have a graphic illustration, set it inside an ornate wood frame. You can also do this in reverse, setting an old-world map print or black and white photos behind a floating frame or an oil painting over a modern bed frame. Art can be many things, too, such as a reclaimed stained glass window or a sculptural piece to sit on a console table.
Mingle Seating and Tables
Mix and mingle furniture styles throughout the home like seating, bed frames and tables. With many furniture styles available from past decades, Mid-Century Modern, in particular, has come full circle into a new classic trend. Simply pull together an oversized leather sofa with velvet glam lounge chairs.
You can also do the same between different furniture types, such as bed frames, seating and tables. For example, pair a cozy modern office chair with a rustic warehouse-inspired industrial style desk. Sometimes, it also pays to offer a bit of contrast, like an ornate trestle dining table surrounded by sleek Parson-style metal chairs.
Play with Lighting
Lighting is one of the easiest ways to mix antique and modern decor in your home. Place a vintage table lamp on a modern glass table for a striking contrast. Add a glittering and glamorous chandelier to a nautical style bathroom. Or you can mount a swinging desk lamp on each side of a minimal platform bed. Even a simple Edison bulb can offer an old-fashioned warmth to a room.
Add Antique Touches to Kitchens
With all the appliances, kitchens can come across a bit utilitarian, which gives off an efficiently modern look. Instead of allowing the tools to take over, add some vintage or antique touches. This can be anything from rustic barstools with wooden seats to French-style cookware and vintage china. Kitchens also tend to have smooth finishes, like the granite countertops and ceramic flooring. Add a bit of character and contrasting texture to soften the space with an heirloom table runner and dishcloths.
Contrast Walls and Shelving
Shelves are excellent for showcasing antiques and cherished items. The last thing you want to do is have it and everything resting on it blend into its surroundings. Instead, make sure that your walls are painted, wallpapered or tiled with a contrasting color or pattern. And whether you decide to go with sleek floating glass shelves or industrial shelves with a pipe-like frame, remember to group similar items to create a balance.
Ground a Room with a Vintage Rug
Time-worn distressed rugs can not only ground a space but pull together an eclectic room. Know what kind of vintage rug style you want and seek it out. From Persian rugs to Kilims, roll one or a few out to provide an anchor, accenting it with modern contemporary tables and chairs.
Here are some other decor posts that you may be interested in:
5 Ways to Copy Magnolia Homes Home Decor Style
10 Ways to Decorating Your Fireplace Mantel