Imagine walking into your office or home free of clutter and dirt and dust and you didn't have to lift a finger.  If you choose the right cleaning company, that daydream can become a reality. Cleaning companies help to ease some of the workload of keeping your business or home looking spick and span. 
The only problem is that these days, there seems to be an infinite number of cleaning companies to choose from. So, it can be challenging to decide which company to choose. Take the guesswork out of choosing the right company by using these criteria to help find the just-right fit for your space.
Tip #1- Experience and Reviews Matter
When starting your search for the right cleaning company, start with the reviews. If the company is an established cleaning company, it should have a website with previous customer reviews and feedback. Previous customers tend to write reviews for one of two reasons; they are pleased with the job that was done or there was something wrong with their experience.
Either way, for you as the potential new customer, it is helpful for you to see all of the different previous experiences people have had with the company you are considering to hire.
As you begin to interview or ask questions with different cleaning companies, find out their level of experience. If you are willing to give a newer company a try, just be aware that they may have more kinks to work out along the way vs. an established company that has cleaning routines and procedures that they know work.
Tip #2- Ask for Accountability
If you are in the market for a cleaning company then that means that you are the customer. And in the world of business, regardless of the type of business, the customer should be satisfied with the service being performed.
When you are searching for a reputable cleaning company, ask the manager how they hold both the entire company and the individual employees accountable. Is there a checklist that employees follow or are there certain requirements for each job? It is also important to ask what they do when a job isn't done to the customer's satisfaction.
How a business holds its employees accountable says a lot about its values and the level and quality of work it expects from its employees. You want to find a cleaning business that will back up its service and fix any mistakes that they may make along the way.
You also want to find a cleaning company that you can trust. It is important to make sure that the company you end up choosing uses tools like employee background and reference checks to make sure they are hiring employees that are trustworthy and honest.
Tip #3- Look for the Extras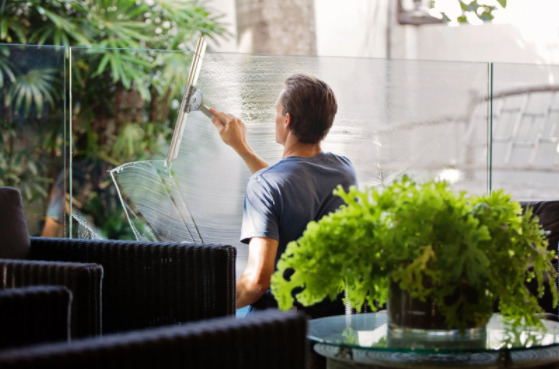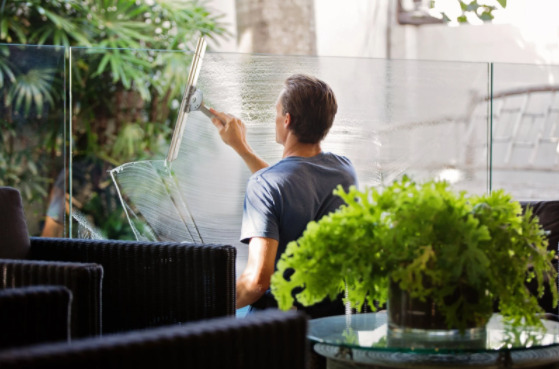 Many times companies that are hired are the ones that go the extra mile, and this is true for cleaning companies too. As you search for the ideal cleaning company, look for an organization that does something unique. A company that puts little extra touches in place is also a company that is going to pay attention to small details which are important when it comes to cleaning.
Maybe you want a company that does little extra touches like leaves mints on the nightstand or folds their towels in a unique way. Or maybe you want to hire a company that cleans with certain organic products and values sustainable cleaning. Whatever you are looking for, it is worth asking the cleaning company what they do differently from other companies that sets them apart.
Tip #4- Inquire About Improvement
It is no secret that the companies that succeed are the companies that work hard and stay up to date on trends. The same is true in the cleaning industry, and part of hard work is continuing to learn new techniques and ideas in your field. Most industries have opportunities for employee growth and improvement, whether it is through training or certifications, or even mentorship programs.
When researching or conversing with a cleaning company, ask the employees what they do to further their experience and education when it comes to cleaning products and techniques. The successful cleaning companies are the companies that work to stay relevant and competitive in the cleaning industry.
Tip #5- Ask About Communication and Organization
When it comes to running a business, it is imperative to have a company that has both strong communication skills and organization skills. When looking for a cleaning company, find the companies that communicate well. A company that provides written contracts and documentation shows that they are trustworthy and true to their word.
If a cleaning company mentions that they prioritize communication skills among their employees and customers that is a good sign. It means the company not only values employee and customer feedback, but they also hold their employees accountable for how they interact with the customers.
This is important because if the cleaning job is not done to your satisfaction, you want to feel comfortable communicating that to the company. And a company that prides itself on communication and feedback will be easier to work with when fixing errors.
For tips on cleaning, check these posts out.
Quick Cleaning: Tidy Your Home 15 Minutes at a Time
7 House Cleaning Tips From the Pros