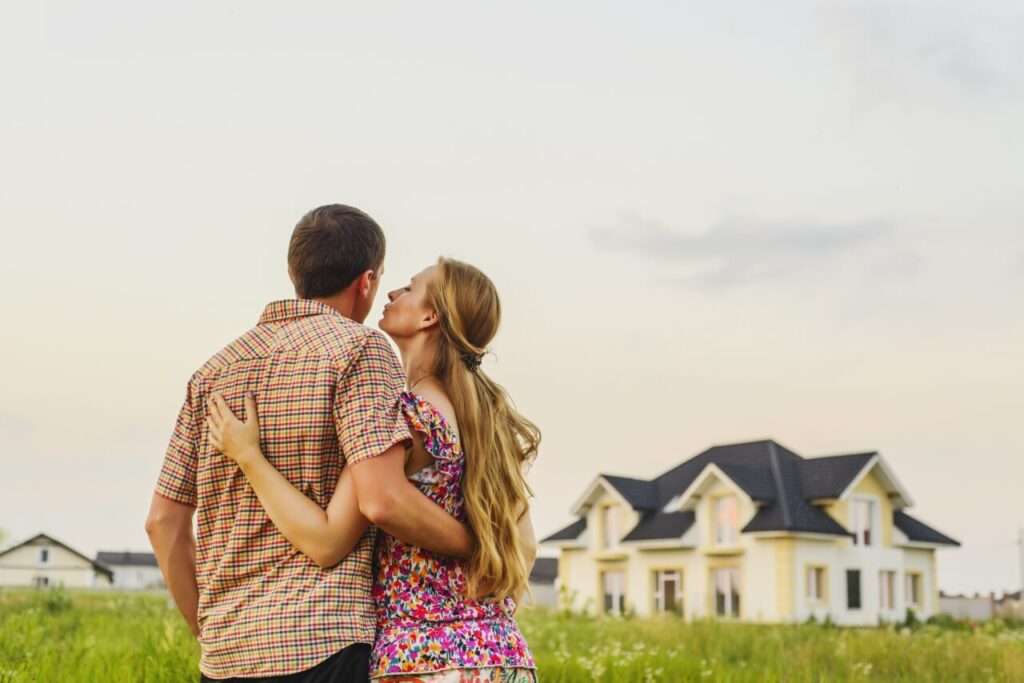 Although the end of the pandemic is beginning to come into view, it's still far from over. Many communities will begin to loosen restrictions as more Americans get the vaccine and infections lessen, but it will likely be a phased approach. Home buyers in any community should continue to take safety precautions — and those precautions can make you feel comfortable that you won't put you or others at risk when buying a home during COVID-19.
Once you've decided to start your search, here are some easy ways you can avoid spreading the virus to others or getting it yourself.
Virtual tours
Virtual tours are becoming more and more common among home sellers and real estate agents. You can weed out homes and narrow your list by taking some time to view virtual tours of listings you're interested in. And while you may still want to see the home in person before you put in an offer, you can reduce the number of crowded open houses you attend.
If you're considering making an offer, you may even be able to make an individual appointment for an in-person showing — depending on your local market. Some savvy agents are even using cutting-edge technology such as virtual reality, drone footage, or 3D 360-degree tours to show buyers high-res, immersive visualizations of the home.
Safe in-person tours
Thankfully, the National Association of Realtors (NAR) has some great guidance on how sellers can conduct safe in-person showings. Many realtors may stagger time slots to reduce the number of people in the home at one time, and it's common to see hand sanitizer, masks and gloves located at the entrance to the home.
Just as you may take precautions at the grocery story — the same precautions can apply when attending a showing or open house. The key is to social distance, wear a mask and cut down on the number of open houses you attend as well as the amount of time you spend in close proximity to others.
E-signatures
Ask anyone who has purchased a home, and they can tell you how many times they had to sign their name on legal paperwork. In most places, e-signatures have reduced the need to meet with your realtor or other real estate professionals to sign paperwork. The added bonus is that this can be a huge time saver and may even save you some travel money — something struggling Americans should welcome.
Paperwork is sent to you via email, and you can either sign on your computer or use your fingertip on your phone. The software makes a note of when (and sometimes even where) you signed and in most cases, is considered a legal signature. This can be especially handy if you're trying to submit an offer quickly in a competitive seller's market.
Contactless closing
When communities were beginning to shut down early on in the pandemic, many states rushed to pass legislation that would allow for remote closings. These closings let lenders, title companies and others perform legal transactions that traditionally were conducted in person, remotely. Instead of notarizing signatures in person, most notary publics can now verify signatures virtually with the aid of video and audio technology.
Mobile notaries are also becoming commonplace — they visit buyers and sellers at their respective homes to avoid congregating at an office. Plus, you can also use digital means to pay for your buyer closing costs to avoid trips to the bank.
Buy safely during COVID-19
Despite vaccines and reduced U.S. cases of COVID-19, our pandemic precautions are likely to stick around a bit longer. The good news is that the real estate industry has quickly adapted with solutions that shouldn't get in the way of you buying a great home. Work closely with your agent and abide by all guidelines in your local area and you can still find the home of your dreams.
If you appreciate this post, check out these others that are valuable:
Tips for Buying a Home in a Seller's Market
Legal Aspects of Selling and Buying a Home You Should Be Aware Of
6 Considerations When Buying a Home