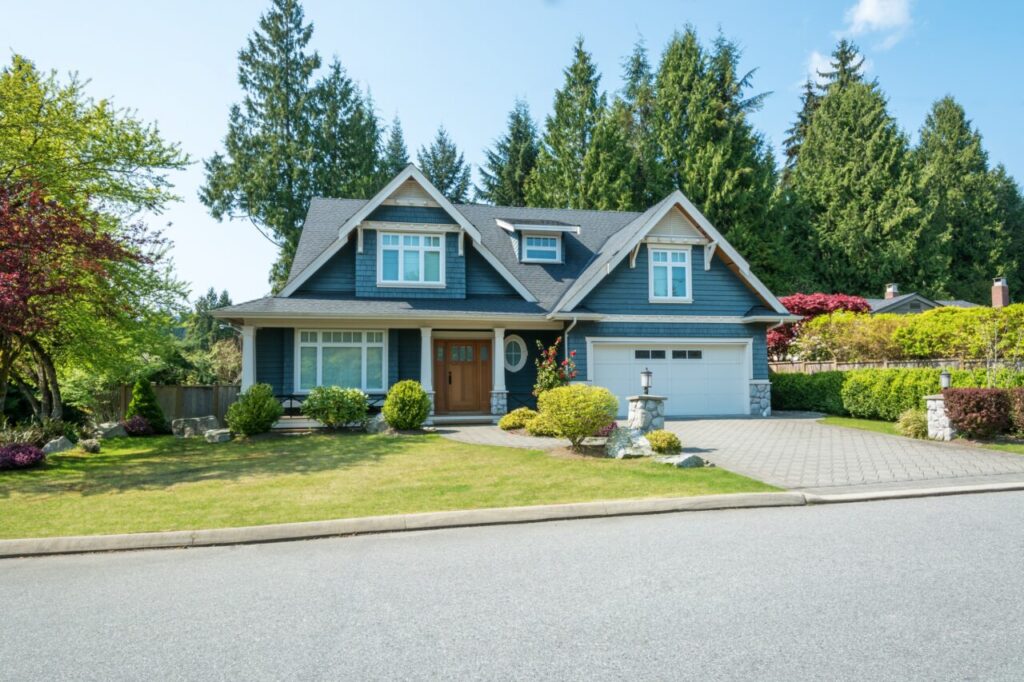 Most of the U.S. has been experiencing a red hot seller's market this year. While there was uncertainty about the state of the housing market at the start of the pandemic, sellers are now getting top dollar for their homes, and buyers are having a hard time snagging them.
The question on many buyers' minds is when the tipping point will be. When will we start to see a shift from a seller's market to a buyer's market — will it be this year?
Here's what we may expect to see in the remainder of 2021.
Inventory will stabilize
About 43% of homeowners planned to sell their home in 2020 or 2021, according to Clever's financial well-being report from April 2021. However, more than half — 65% — delayed selling or decided not to sell at all. Just 10% of those who planned to sell their home over the past year have actually done so. Thus, this caused a shortage of homes on the market and home values increasing.
However, 77% of those who were planning to sell prior to the pandemic now plan to do so sometime in 2021, so it's likely these low inventory numbers will increase. A much-needed increase in available homes on the market will stabilize the housing inventory and work to neutralize the real estate market.
Low interest rates
The talk of the real estate market is the historically low Interest rates for mortgages. Gone are the days of 16% interest rates like in the 1980s, and, luckily, interest rates should continue to stay low. The Federal Reserve says the federal funds rate will not be increased until 2022. And while the Fed does not set mortgage rates, its actions do indirectly influence the rates consumers pay on their fixed-rate home loans. We may see a slight increase in mortgage rates from lenders but likely only a percentage point or less.
Consumers are relieved
In Clever's research, 69% of Americans believe now is a good time to buy a home. Many have received the COVID-19 vaccine, communities are opening up again, and those who were furloughed or laid off are back to work.
In fact, many consumers benefited from stimulus checks, and those who managed to stay employed have saved money by not being able to travel or socialize. Overall, consumers — including home buyers and sellers — feel more confident making a move.
U.S. workers are going back to work
The pandemic had a devastating effect on the U.S. workforce — particularly those in the service and hospitality industries. Many lost jobs or were furloughed — or at the very least experienced lost hours and wages — as shutdowns continued, communities mandating reduced capacity in indoor spaces, and fewer Americans socialized.
However, we're already seeing job growth pick up, and the outlook is looking better each month. Most cities are slowly (or quickly!) lifting COVID-19 restrictions to businesses — allowing for more people and more profits. As this continues and more Americans get vaccinated, workers will work more hours, and employment numbers will increase. This statistic usually translates to more sellers putting homes on the market and increasing inventory levels. However, we may also see higher demand as workers can afford more.
Bottom line: We're not there yet
A shift from a seller's market to a buyer's market takes time and isn't likely to happen this year. But our best guess is that, given the points above, we will likely see a slight shift from the strong seller's market we have now. We will also probably see an increase in newly constructed homes, although housing market demand may finally be reaching its peak. In fact, pending sales for the seven-day period ending May 16 were 10% less than four weeks prior. In 2019, we saw an 8% increase during the same period.
Although the market may slow down a bit as inventory becomes more available, we see an incremental increase in mortgage interest rates, and consumers are more willing to take on risk, it will likely remain a seller's market for at least the rest of the year.
For more information on real estate, check out these blogs:
Home Buyers: What to Discuss with Real Estate Agent
Generate Income for Retirement with Real Estate
Where you live matters … how far does your real estate dollar go?