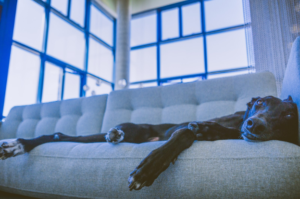 Whether you're going out of town for a few weeks or plan to be gone an entire season, it's a good idea to have someone check on your home to ensure its in good condition.
Unless you have a neighbor, friend or family member who can drop by regularly, you may want to hire a house sitter to keep an eye on things while you're gone.
---
It's not always easy to find a good house sitter, but it is possible.
When you've picked the right house sitter you'll enjoy your time away from home much more than constantly worrying about your home while you're away.
Here's how to find the right house sitter for you.
Think about what you need done
Think about the scope of the services you'll need while you're gone.
Some sitters will water plants, collect your mail and even walk and feed your pets, while others will simply visit your home to make sure nothing is broken or damaged.
If you plan to be gone a short time you could have someone stop by once per day to check on things. However if you're going to be gone longer or you need someone to take care of your pets you may want to opt for an overnight house sitter.
Set a budget
Depending on the situation, a sitter could stay short term for free in exchange for free lodging, or if needed for longer stays they could charge anywhere from $25 to $60 day or more, depending upon the market and services needed.
Interviewing
The best option would be to find a house sitter through a recommendation by friend or family member, however there are reputable companies online who will help connect you with house sitters.
If possible, meet the house sitter in person to interview them. If they're not local the second best option would be to interview by video chat.
Pay attention to their promptness, how they speak and whether or not they're willing to provide references.
Trust your gut…if something seems off, don't hire them.
Go through different scenarios of what could happen while you're away, asking them how they would handle it and what they would do.
For example, if they discovered a broken pipe they should say the first thing they would do is to turn the water off at the source. (a/k/a common sense)
Definitely check their references
Once you've found the right house sitter, draft up a contract that sets out their obligations, provides your contact information and details what to do in the event of an emergency.
Advise your neighbors that you've hired a house sitter and ask them to check in every so often to make sure everything is going well.