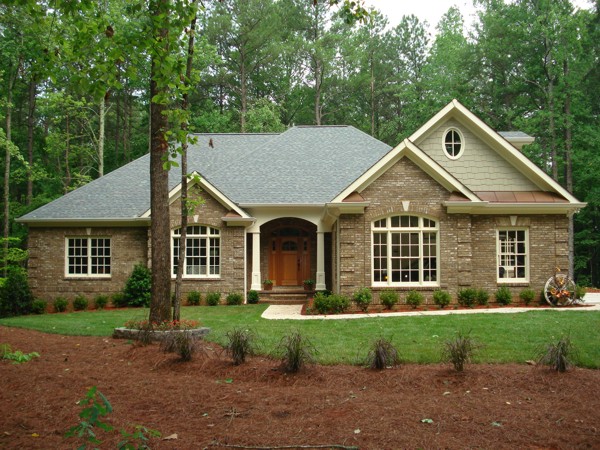 There have been some research conducted to showcase what are the hottest new home trends of 2012. 2012 was a year of improved economy and an increase in home sales and home remodel projects. 
Space
The hottest new home trends in 2012 are super laundry rooms that give homeowners the ability to move around. In addition, walk in closets were a big trend that allows for more storage and movement. While dining rooms are out, eat in kitchens are definitely a 2012 hottest new home trend.
Functionality & Efficiency
Master bedrooms on the main level of a house is one of the hottest new home trends with people preparing for the future. Adding more bedrooms was a also a big trend. These additional bedrooms were used for offices, sleep over guests and additional children. Along with location and number of bedrooms, energy efficiency solutions in a home were critical to home ownership. It's all about functionality and efficiency.
Useful Spaces
Additionally, bathrooms, family rooms and kitchens are growing in size and considered required rooms in homes. These rooms are the areas where families spend most of their time. So useful spaces like these are important to homeowners.
Rooms No More
Rooms like foyers, dining rooms, and living rooms are becoming smaller or going away altogether. These types of rooms are not frequently used, so homeowners are managing their limited space with rooms that are important and highly used. Additionally, living rooms, family rooms and foyers are seen as formal spaces. The hottest new home trends are seeing a shift moving away from formal spaces. The average home size is also shrinking. Average home sizes which used to be approximately 2377 sq ft in 2010 are moving to 2,150 sq ft by 2015.  With many people getting down to basics, more and more functional spaces will be important.
We also found what is out in terms of trends.  With homeowners getting down to basics, media rooms, skylights, formal dining rooms, living rooms and mudrooms are all out.  Because family members are spending so much time in informal family rooms, it is believed that the formal living room will not be represented in homes at all in the future.
These are some trends to ponder when renovating or buying a new home for years to come.