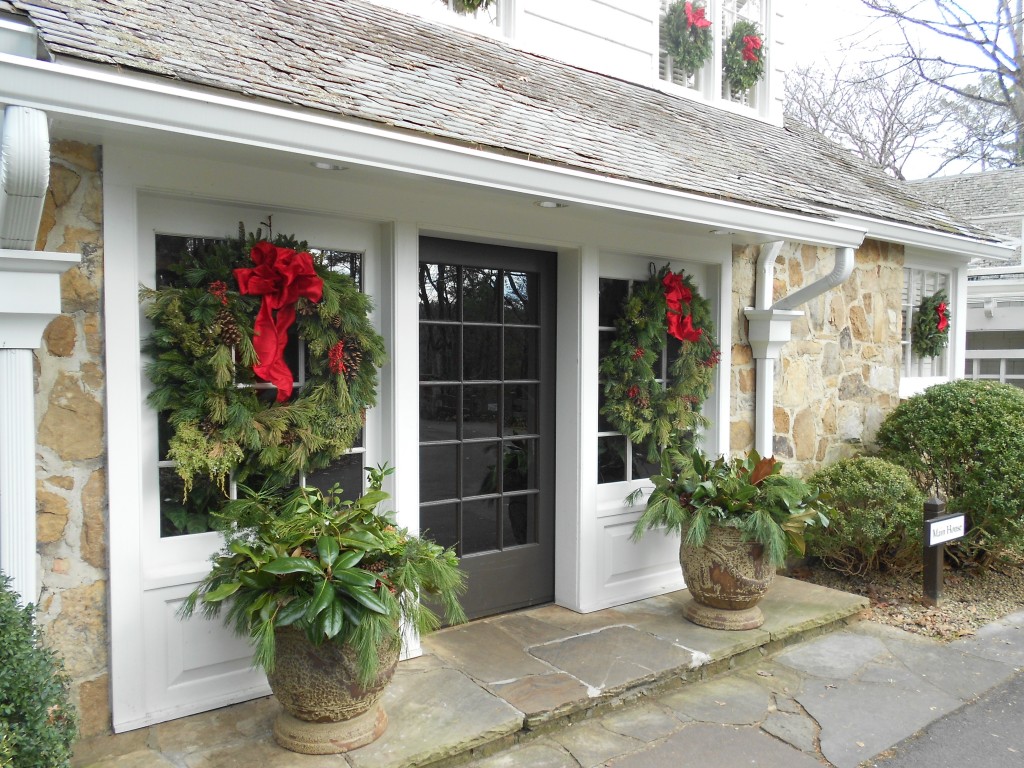 With a recent trip to Tennessee, holiday decorating was every where. On this visit to a wonderful place called the Blackberry Farm, holiday decorating with evergreens was the focal point. Evergreen decorating is exciting to decorate with because you can generally find it in your backyard on the the side of the road.
By using evergreen pieces in bowls and vases, you can create a simple and fresh smelling holiday decoration. You can also use pieces of evergreen by tying them together to create wreaths and swags. A way to make tied pieces look good, is by hiding he strings or wires behind the greenery or by adding ribbon or bows in strategic places.
Once you have your wreaths and swags completed, add them around your home. Adding them in a variety of places around your home will make the holidays come alive. Try hanging swags on fireplace mantels, on the inside or the outside of doorways, over window sills, and entry ways. Wreaths are generally used on front doors as welcome symbols for the holidays. But what about adding them over fireplaces, on special walls, and around light fixtures.
So once you have some great evergreen, have some fun placing the pieces throughout your home. And you will see the holidays come alive! Evergreen can make your home look and smell like the beauty of the season! For some photos of Blackberry Farm during this holiday season, please visit HomeZada's Facebook Page.