So you do not have any pets at this moment. Well, that should not be a hindrance for incorporating animals into your home design. With a couple of easy steps, you can bring the joy of a number of furry friends or regal creatures into your home.
What are Your Favorites
First, decide which animals best suit your current or new design style or just choose the animals you love the most. If you have a cabin or you are a hunter, maybe you try native animals located in that region like moose, wolves, elk, deer, quail, and other woodland type critters. If you love the sea, using whale, dolphin, fish, coral and more can bring the creatures of the sea to your home. Maybe you love the exotic and are impressed with African or Asian influences like tigers, lions, elephants, gazelle, reptiles and more.  Or  you do not want to go far from home, and love the domesticated pets like birds, cats and dogs.
Once you reviewed your style and which animals you have an appreciation for, you will need to determine exactly how you incorporate them into your design. Are you updating colors or furniture in a room? Are you adding to an existing room with some simple new décor items? Is your style starting from scratch with a complete new design? Do you want to make the animals the centerpiece of the room design? Each one of these design methods requires a different budget and time. However,  the elements of incorporating the beasts is simple.
Choose your Theme
1. Choose the animal or themes that interest you the most. Some animals might frighten you, so we would not recommend keeping items that remind you of them in your home. However, there are so many species of animals that you can be creative. In fact, adding a jungle or herd of animals to a room can give you a sense that you are actually on safari in Tanzania. Or in the mountains of the Black Hills.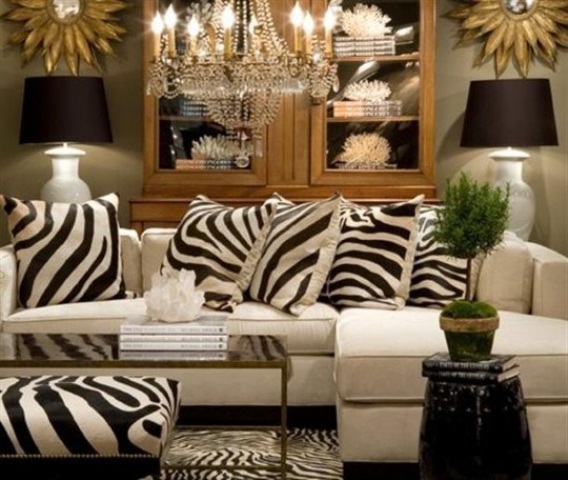 Fabrics and Colors
2. Determine your fabric or color scheme that is suited to the particular animal type or design. Brown and wood styles would be nice for moose, golds and grasses or thatched materials for lions and blues, creams and shells for sea creatures. However, we like breaking the rules also. So sometimes shaking up colors to contrast with the animal's natural environment could be fantastic. Like bold reds with subtle grays to showcase the wolf or stark white against the brown of a grizzly bear.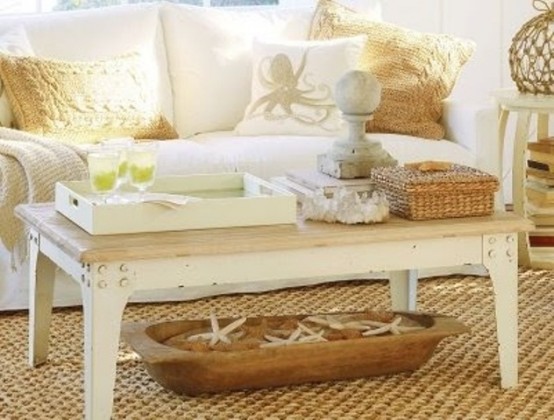 How to Incorporate
3. Determine exactly how much of the animals you want represented in the room or home.  As a hunter, maybe you want your prizes throughout your home which are instant décor. You can add stripped or leopard print towels with photos of animals for a safari inspired room without bringing the actual animal into your home. Using table trinkets and décor can incorporate the largest of animals in the most meaningful way.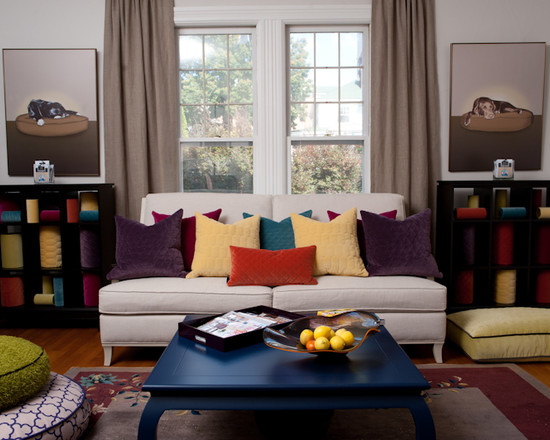 Enjoy
4. Have fun with your choices and try these tips in different rooms.  Bring out the animal in you with animal inspired home décor.
For more animal inspired décor visit us at the HomeZada Pinterest site.