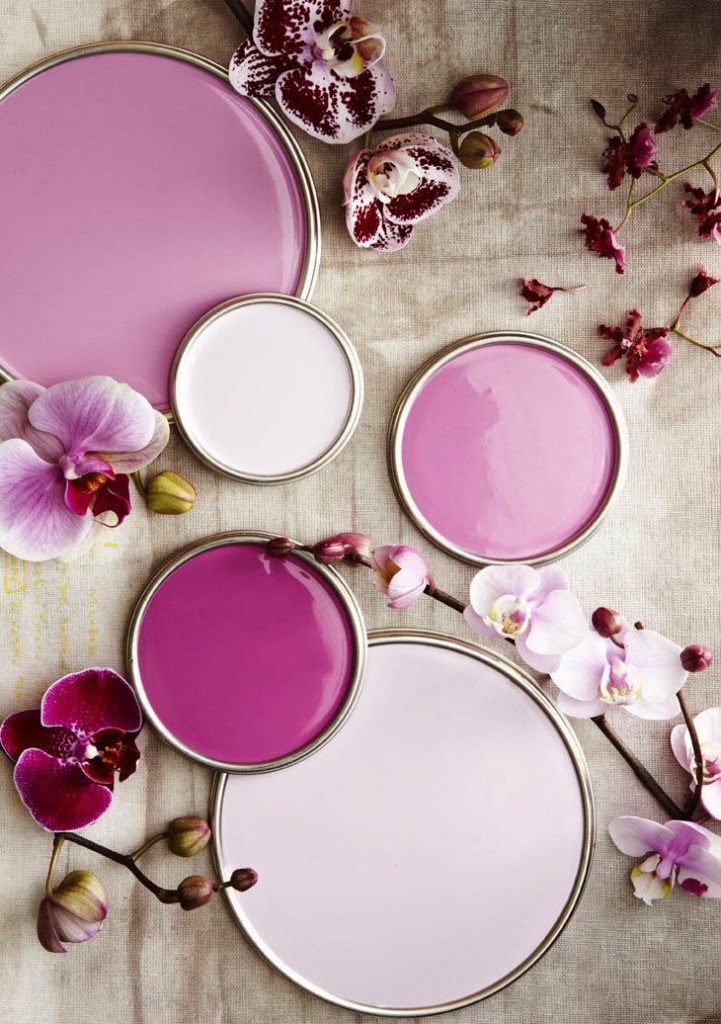 Every year, Pantone defines the color of the year. This year we are talking a gloriously delicious color called Radiant Orchid (18-3224). Radiant Orchid has these purple and pink undertones to create this stand out color.  This color is being used in clothing designs and spring collections, in beauty products and in interiors.
Using a color like Radiant Orchid in a home offers warmth and excitement, creativity and innovation. It is a stand out color so accents of this color go over well in a home. An accent wall with this vibrant color becomes an absolute conversation piece. Accents in a fabrics and housewares showcase a fun personality of the homeowner.  Because of the purples, pinks and blues in this color, surprisingly this color can work well with so many other color schemes in your home.
Pantone shares their color of the year each year and you will see more from us on these colors. This year's color is vibrant and happy. It is rich and subtle. And it will be a stand out color to use in a room. Be careful of using this in a bedroom, as it could be too bright for sleep patterns.
To learn more about incorporating this color into your life in 2014 visit here.