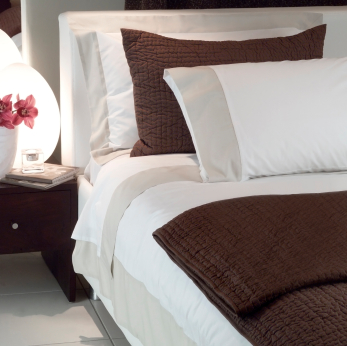 In the winter time, it is a good to have a set of warm flannel sheets and perhaps either extra blankets or even a bed cover that is thick and warm. As the season turns to spring and summer, the house naturally gets hotter so it is time to replace winter bedding like sheets and bed cover. Light cotton sheets can keep you cooler at night and perhaps a lighter bed cover is better in case it gets a little cooler. The temperature in your room is a major component to a good nights sleep, so replace your winter bedding like sheets can have a direct impact on valuable sleep time.
Changing the bedding and linens to match the seasons
Having a different thickness of bedding and different styles of sheets will not only make you more comfortable sleeping, but can also save on energy costs by keeping you cooler in the summer and warmer in the winter.
Once you remove the winter bedding, be sure to take those sheets and covers to the laundry. Clean your winter bedding sheets for use next year and to remove any dirt, oils and dust mites. If you can wash your comforters and duvet covers, get that done also. If you need to take comforters and duvets covers to the dry cleaners, get is done sooner rather than later. Also keeping your now clean winter bedding in a bags will also help keep them fresh for next year.
Creating your spring cleaning list can start by learning about the most common spring cleaning tips here.