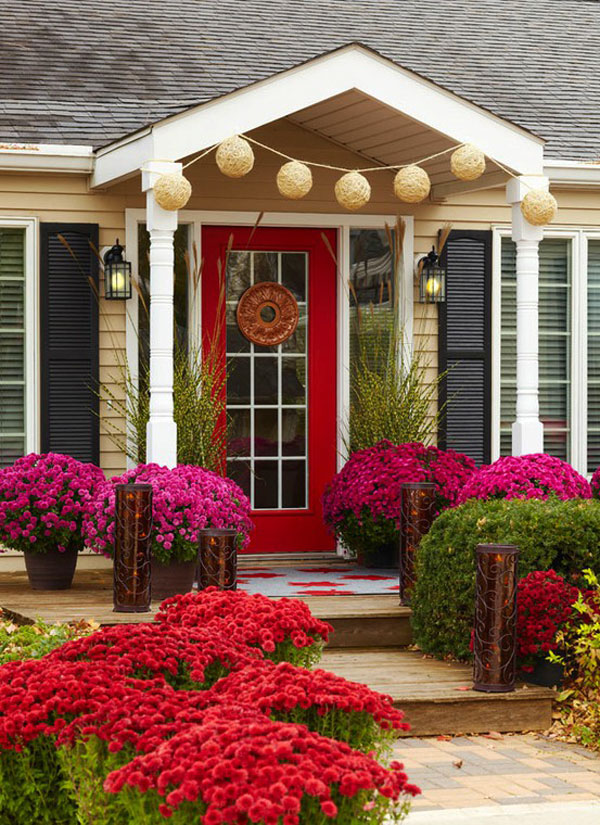 While complete renovations can provide a whole new look for your home, some may not have the money or time to put into those projects. If you're looking for ways to bring new life into your home, you may not have to go to such lengths of completely redesigning a room. There are many easy projects you can do around the house that can add a sense of personality without the hard work or high budget of a renovation.
1. Backyard Fire Pit – Fire pits are a great addition to your yard especially if you entertain guests. Using bricks or stones, you can create a small fireplace that can give the feel of a campsite. Or simply burn to roast marshmallows with the kids without having to head to the mountains. However, be sure to design the area safely and avoid nearby flammable materials.
2. Evergreen Fence – While it may cost you a few dollars to buy the trees themselves, planting a tree line of evergreens along your property line can add more life to your yard. This "green fence" can also provide privacy, as well as, create additional wind protection. This wind protection is added home protection. You may also find that it could improve the interest from potential buyers if you decide to sell your house.
3. Spray Painting Furniture – Some items around the home could use a touch-up of color or to hide unsightly gouge marks. Small pieces of furniture such as end tables, filing cabinets, standing lamps and even computer desks could be changed to add a splash of life. Spray paint is a great tool to virtually add more ump to any room these items are placed in.
4. Barn Wood Trellis – Sometimes people in your area will allow you to salvage old barn wood from farmlands. By taking a few hours to cut down and attach together the pieces of wood, you can make a trellis to place on the outer wall of your house. This will give you an opportunity to grow beautiful vine plants and flowers. These flowers can sprawl across the side of your home. This also gives the area a rustic look unless you paint or treat the wood with stain.
5. Inviting Entryway – Simply planting a few flowers and a welcome mat can improve your entryway in a profound way. This can provide an enhanced look when visitors come knocking on your door. It can also help improve your mindset after a long day at work when you finally come home.
6. Painting the Cabinets – Depending on the size of your kitchen or other area that utilizes cabinets, giving the area a new look could take a single day. Find a color that can accentuate the area or make it stand out, it's all up to your own perception of style.
7. Faucets – Changing out the faucet in the kitchen or bathroom can create a whole new look for that particular room. With an incredible number of styles to choose from, this can be a cheap and easy project. A new faucet can make a sink feel brand new. You should always be comfortable living in your home. You may be impressed with how much better a room can make you feel. Simple adjustments can make all the difference. Add more life to your own home and find easy projects that can offer a new perspective on the functionality of the house.
Guest Blogger: Rachael Cherry is a wife, mother, and writer who is passionate about helping connect families in need with high quality caregivers. She has taken that passion and put it to work through NannyPro, a respected online nanny referral service. Learn more by visiting @NannyPro on Twitter.