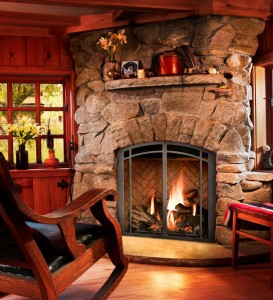 Nothing beats relaxing and reading a book by the fireside. But before you snuggle up and enjoy the comforting crackle of a fire this winter, make sure your fireplace is safe.
Four out of five fire-related deaths occur in the home. What's more, 33 percent of house fires are caused by unkempt fireplaces and chimneys. That's why it's vital to make sure your chimney is clear and that you properly tend to your fireplace — your family's safety depends on it. Nothing is worse than a home that is expected to be cozy but instead is on fire because of the lack of care of the home. Home maintenance is key to keeping a home safe, healthy and efficient for the entire family.
In this article, Elizabeth Dodson, cofounder of HomeZada, discusses the importance of maintaining a fireplace and provides tips you can use to make sure your fireplace is safe this winter. We hope you have a cozy and delightful winter.