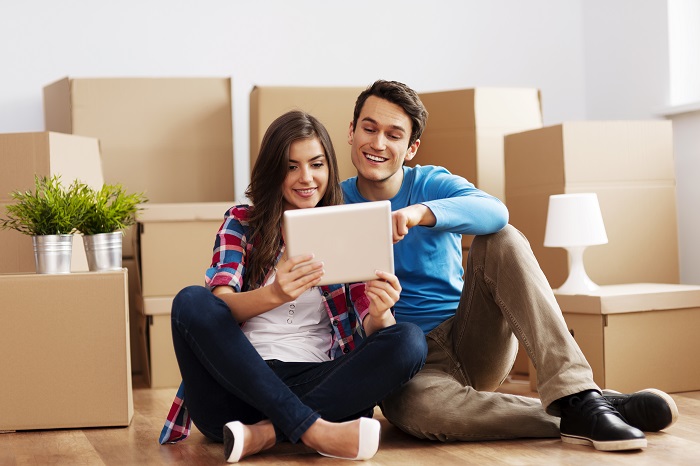 There is so many tech tools for the home on the market.  With so many tools, which ones are worth investing in to help protect and manage your home?  Here are our top recommended home tech that can help you manage your home.
Invest in a Generator
With all the electronics in our home, it may be a great time to invest in home generator.  A homeowner can invest in a small portable generator for as low as $300.  If you are the homeowner who wants to keep your spaces in your home in full operation then investing in a large generator is an option however, these systems can cost between $9,000 and $15,000.  This backup generator can make sure you have the necessary heat when the weather turns cold.  It can keep your food refrigerator operating to keep feeding your family should you be stuck inside due to a winter storm.  It can also keep you connected to the outside word with mobile phones and computers in operation.
Keyless Door Locks
Stay safe and aware by using a keyless door lock.  Many of these keyless door locks require a code or a thumbprint to access your home.  Keyless door locks can keep your home safe from burglars and also help you access your home easily without fumbling for keys.  Lockitron can help open your door using your mobile phone.
Invest in a Home Security System
Keeping your home protected from intruders can be secured by investing in a home security system.  Several like the ones from ATT Digital Life or ADT Home Pulse are great solutions that allow a homeowner the ability to manage their home's security remotely.
Stay Connected
Dropcam gives a homeowner the ability to stay connected to their home by installing cameras around the home.  By checking on the visible appearance of your home, you can protect your home from any potential risks.
Leverage Thermostats
Tracking you habits or managing your heat can help manage your energy bills and home's efficiency.   Using the latest thermostats from Nest or Honeywell will allow a homeowner the ability to adjust temperatures based on time in the home and when they arrive and leave their home.  These systems can ultimately make the home more energy efficient; making the home green and cost effective.
Tracking Everything in Your Home
Protect your home by documenting everything in it in.  Should a fire case damage from holiday lights or fireplaces not cleaned, a documented system can help remind you of all that you own and process a claim quickly. Making sure everything is documented will become valuable should your home become burglarized this time of year. The recovery of items can be more effective if you have a fully documented solution.  Solutions like HomeZada can help your streamline the ability to track your possessions.
Smart TVs have more than you think
Electronics are hot purchases this time of year.  A Samsung Smart TV is a great tool that can actually protect you from more than you think.  These TVs have facial recognition software on them designed for gestures. However, this technology can come in handy if a burglar decides to make off with your television.
Manage Your Water Usage
Saving money on your water bill can be important to a homeowner, however protecting our environment is another reason this tool from Rachio is so important.  Rachio offers homeowners the ability to manage their sprinkler systems.
Solar Technology
Solar technology can help reduce your energy bills.  An investment in this technology is not a low cost item and may become a home project that requires budgeting.  However, there are government programs that can provide rebates for these systems to reduce your costs.