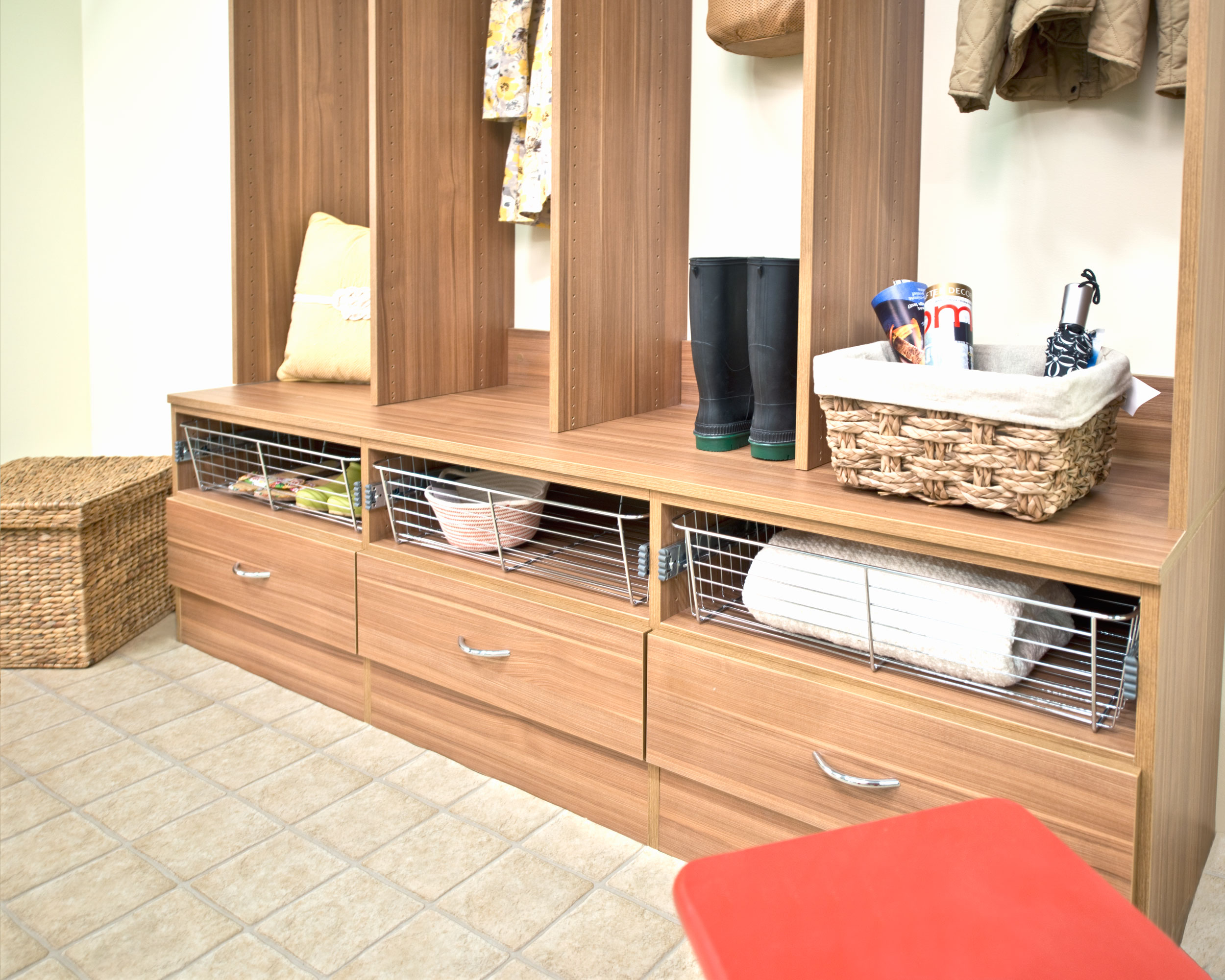 Guest Blogger: Jenni Dusina
Spring is a time of renewal and provides a fresh start to home organization. It's the perfect time to do a quick run through of your things to evaluate what stays and what goes. But where do you start after a long cold (cluttered) winter? Here are a few high traffic areas you should take on first:
Closets
Edit your wardrobe: time to switch out your wardrobe for spring. As you pack away sweaters and boots, ask yourself what should stay and what should go. The general rule is if you haven't worn an item in more than three months, it's time to donate the item to someone who will.
Flex your storage: if you're dealing with stationary shelves that dictate where to store clothes and shoes, you're probably wasting valuable space. Adjustable shelves allow you to change them around items being stored.
Protect seasonal clothes in airtight containers. Store them in a guest closet, basement or attic until next season. If you don't have extra space, store them in containers below the bed or on top shelves in your closet.
Pantries:
Peruse your pantry: toss expired foods and spices too. The general rule is if you can't smell a spice, it's likely you will not be able to taste it either.
Stash holiday serve ware: take an inventory of what is left over from the holidays. If you still have bulky holiday platters, linens and serving bowls within reach, pack them up and store them out of the way until next season.
Spring clean the fridge: if you're still shifting around cheese spreads and jams in the fridge from holiday gift baskets, it's time to let them go.
Mudrooms:
Spring into the season: pack up snow boots, wool hats and down coats to make room for umbrellas, rain boots and wind jackets! Clean and store them in labeled containers until next year.
Double up and save money: Try labeling bins or baskets in a mudroom on both sides to accommodate each season. For example, label one side fall/winter to store hats and gloves and the other side for spring/summer for sunglasses and flip flops. Flip them around depending on season so you don't have to buy new. Store off season items in labeled, airtight containers.
These fresh changes will rejuvenate the home and give you more room for the things you use most!
About the Author: Jenni Dusina is an expert organizer and has worked at Organized Living for more than eight years. Her home organization and design tips will help you maximize space throughout the home. You can follow her tips and advice on the Organized Living blog