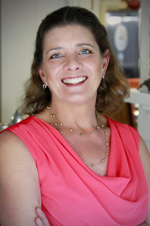 HomeZada was honored to secure leading professional organizer, Regina Lark's time for some helpful tips on getting organized and the value of being organized. Regina is the founder and president of A Clear Path: Professional Organizing for Home, Work, Life. As a Board Certified Professional Organizer, she specializes in working with people with chronic disorganization, ADHD, and hoarding disorders, as well as folks who have way too much stuff. Regina believes in her industry and supports it through her active role as a NAPO Board Member. She is the author of Psychic Debris, Crowded Closets: The Relationship Between the Stuff in your Head and What's Under your Bed. 
HomeZada: What inspires you? 
Regina Lark: I'm inspired by people who really want to make substantial changes to their home, their habits, or their relationship to space but don't know the first step in how to bring about these changes. I work with clients who have great vision for a de-cluttered and organized future and I'm inspired by their desire for a calmer, less chaotic environment.
HZ: What is the first thing you notice when you walk into a home?
Regina: I notice whether or not the door opens all the way or if it's blocked by a lot of stuff behind the door, and if I can see the floors. And I always notice beautiful lamps on tables (if I can see the tabletops) and art hanging on the wall.
HZ: What is the first thing you would tell someone who is looking to become more organized?
Regina:  Many people focus on getting organized so the first question I ask is how they plan to maintain their newly organized spaces once we finish. In order to have a discussion about maintenance, I have to be very aware of the habits and behaviors that contribute to their not being organized. If we can become more "known" to ourselves (what makes us tick?), we'll increase the likelihood of success in maintaining organized spaces.
HZ: What do you think is the most challenging organizing project that people seek help for? Why?
Regina: Two of the most challenging parts of an organizing project or getting organized is decision-making and maintenance. We tend to hold on to things for one or two reasons: we think we made need it someday, or, it holds a memory that we're not ready to abandon. By holding on to something we may need someday, is, I think, a concept related to fear. We fear we we won't have it when we need it, or we're afraid something not good will happen. The same is true for the things we hang on to from our past. We're afraid that if we let them go, we may forget the event we attach to an item.
People tend set up these so-called rules for keeping stuff, so I encourage my clients to think about changing their own rules. Don't let fear of the future or fear of the past trump your ability to be comfortable and clutter-free in the present.
HZ:  What is the area of the home that could benefit from better organization?
Regina: Home inventories!! People who are naturally disorganized tend to over-buy stuff they already have. After spending the resources to become uncluttered and getting organized, go one step further and take stock of your entire household. Create an awareness of how much you have, where it will live, and when to shop for more. Also, develop an exit strategy for everything that comes through your front door: How long does it get to live with you? What has to happen for it to leave?
HZ: What is a result of being better organized in your home?
Regina: Clarity…. The ability to realize your vision and be available for what's next in your life.
HZ: What is your one quick tip that any homeowner can do to get the process of being organized started?
Regina: Look at home organizing as a project that you will manage over-time. Start by making a list of EVERY area, junk drawer, and closet that needs your attention. Then invest in a home project management tool like HomeZada and begin tracking those areas. Each drawer, closet, etc., becomes it's own individual, undaunting project.
HZ: What's one thing in your home you couldn't live without and why?
Regina: My spiral notebook! I love my spiral notebook. It's one-stop shopping for everything that has to do with my life. I appreciate all the technology available in the 21st century but I'm a very visual, very tactile person. I tried using the "notes" feature on my iPhone but I would never access what I wrote so I went back to using my "spiral" and I don't drop any of the many balls I have in air at any given time!