We have a lot of customers and readers asking us what provides value to your home. And yet, is also cost effective. Enhancing the curb appeal is something we talk of often. Specifically, focusing on enhancing your landscaping and also replacing a front door. However, cleaning your gutters, replacing your garage door and refreshing paint around your home can also increase your homes value. These are also fairly simple tasks and also cost effective tasks that can add value.
Value to Your Home
If you have the money to remodel some spaces, than enhancing a bathroom or kitchen can go a long way. But also converting an attic into living space can also add value to your home. Here is an appealing and easy on the eyes infographic to help you learn a few more valuable tips on what projects can be done to your home to increase its value. This infographic also shows how much return each project will provide if you choose to undertake the project.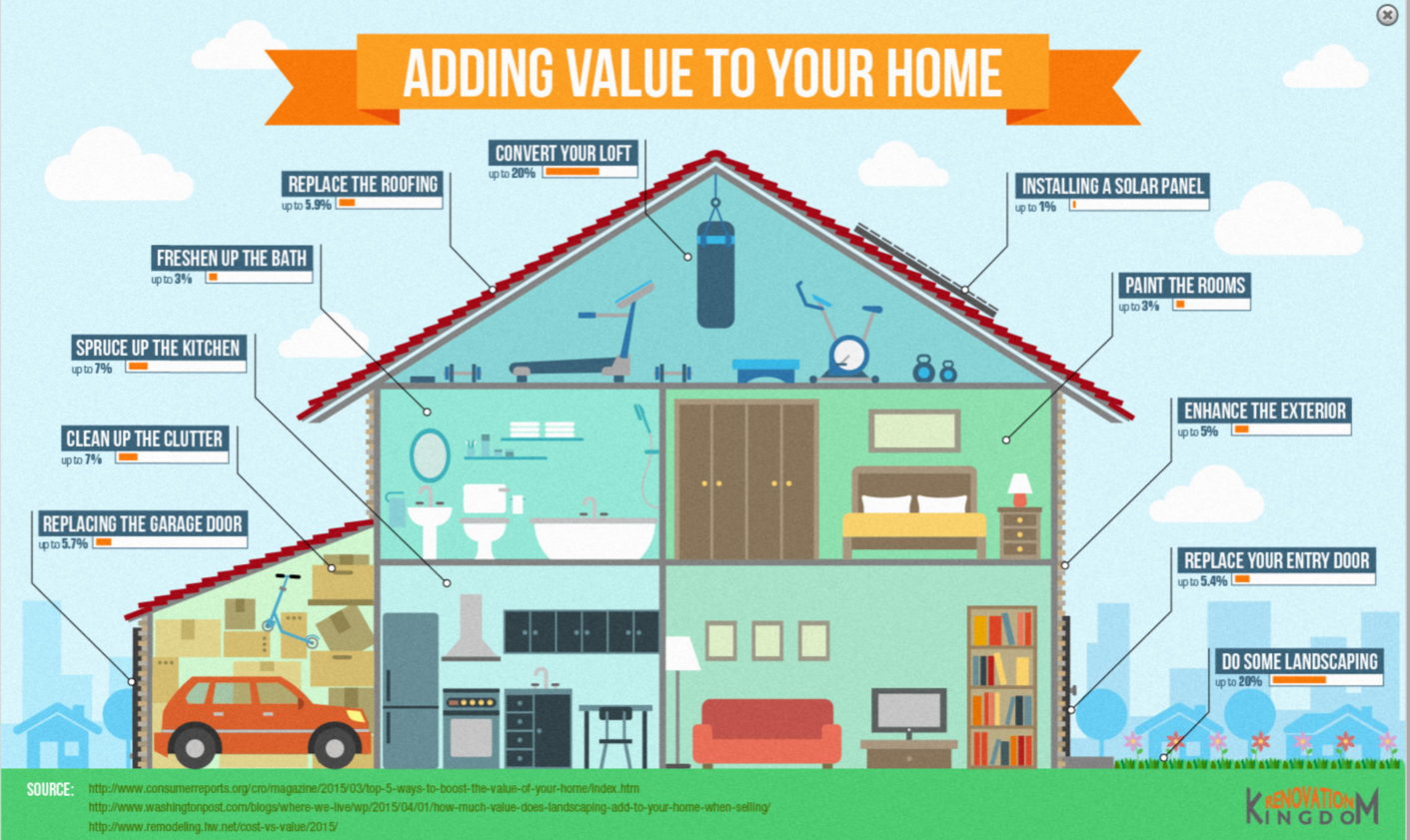 For more information on this infographic and the details behind some of these projects, values and returns, visit here.