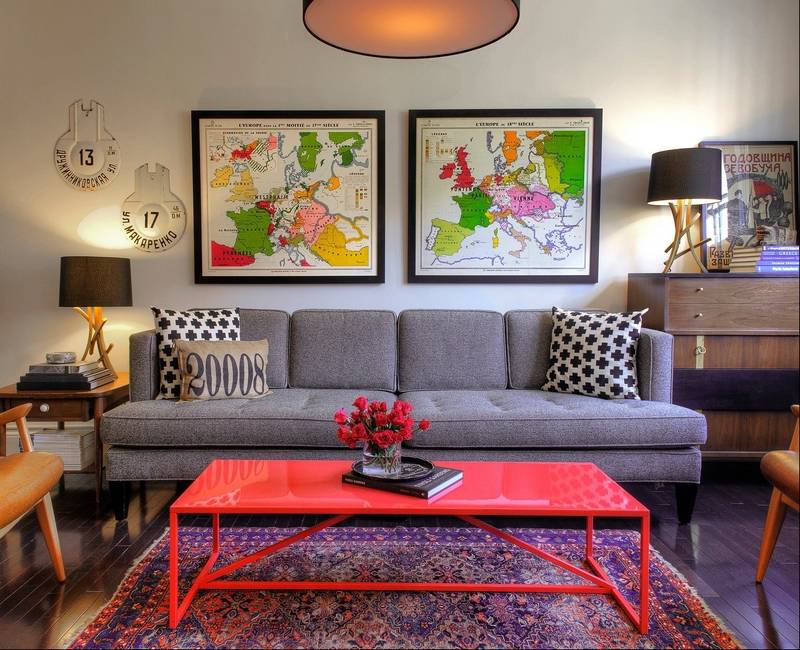 Guest Blogger: Steve "Wheat" Belt
You call it a living room for good reason — a lot of your family's living happens in this comfortable space. Set near the kitchen and the dining room, the living room is often where everybody hangs out, watches TV, gathers when friends come over and more. Since the living room sees so much use, it only makes sense to want it to look nice.
Have you wanted to update your living room? Are you looking for some ways to spice up the space? Wondering how to give it a little update without a total overhaul? If so, here's a list of accessories worth checking out:
Good Light. The right light can make all the difference in your sense of a room's comfort, space and style. From recessed lighting that's built into the ceiling to lamps placed on tables and the floor of the room, look for ways to brighten your room in order to make it more comfortable. Add lamps, fixtures and even candles to illuminate your home's living room.
Live Plants. It's no secret that houseplants liven up rooms, especially when grouped together in a space. As an added bonus for your living areas, they also offer incredible health benefits, too. In a home, live plants can increase oxygen, purify the air, and boost humidity levels in order to minimize respiratory problems, combat dry skin, prevent dry throats, and more, according to studies at the Agricultural Institute of Norway.
Meaningful Art. What makes all the difference between a lovely living room that feels like a hotel lobby and a beautiful living room that feels like home? Simply put, it's the personal touches. Breathe life into your living room by adding art that means something to you. Frame family photos in a gallery wall. Hang paintings that you purchased on family trips. Put up childhood artwork to honor your kids. Whatever is most meaningful to you and the people who live in your home, find a way to highlight it through what you hang.
A Great Rug. Hardwood floors can look stunning in the main living areas of a home — but if you have these or other hard surfaces under your feet, think about adding a rug. A rug adds warmth and comfort, not to mention a nice complement to your decorating scheme. Plus, it can be a great accent piece in your room's overall look. To choose the right rug, take time to think about your room's layout, amount of traffic and style, says West Elm.
Cozy Blankets. There are few things more comforting than blankets when you're cuddling up for a movie or reading a book on the sofa. Whether you drape blankets over furniture, keep them in a basket, or store them in a cabinet, have some on hand in the living room to make it feel more homey.
When you're planning to decorate and enliven your living room, use the tips above as a good place to get started. Even small touches can make a big difference, when they're the right kind of touches. Try adding light, plants, meaningful art, a rug and/or blankets to your home, soon.
Author Bio: Steve "Wheat" Belt is the co-owner of Austin FastFrame, a framing solutions company in Austin, TX. Steve and his team can assist residents and businesses with framing solutions for any room. They also sell pre-made frames for artwork, photographs, and posters.