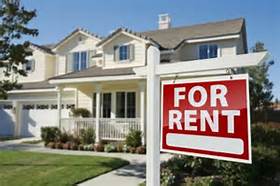 Guest Blogger: Jessica Kalmar
Although managing a rental property can be challenging and time-consuming, many landlords also find it personally and financially rewarding. Owning residential rental property puts you in charge of your financial future, offering an additional source of income, long-term financial security, and numerous tax deductions.
There is a lot to think about when you're just starting out, but good record keeping should be one of your top priorities. As a landlord or property manager, you should always keep written records of any dealings with tenants in case a misunderstanding should arise. There are many rental forms and contracts to know about, but here are the four most important documents for landlords.
Residential Rental Application
If a prospective tenant shows interest in your rental property, you can ask them to fill out a rental application. A rental application allows you to gather the information necessary to screen potential tenants and determine whether they will be a good fit for the residence.
Typically, a rental application form requests the potential tenant's personal information, including whether they have dependents or pets, as well as their rental history and employment information to give you an accurate picture of their financial status. If you wish to run criminal and credit background checks, you must obtain written permission in the application.
In addition, your rental application should ask for at least two references, such as a boss or a previous landlord, who can attest to the tenant's character and their employment or rental background.
Residential Lease Agreement
Once you have sorted through the applications and found the right tenant, the next step is to draw up a lease agreement for both parties to sign. A lease agreement is an essential document that outlines the rights, rules, and obligations of both parties during the course of the tenancy.
Your lease should include:
– Details about the property, including whether parking and additional storage are included
– Length of the contract: is there a fixed end date or will the lease continue to renew until you or the tenant gives notice?
– Amount and frequency of rent payments (as well as late payment fees)
– Additional fees, including utilities (e.g. heat, power, water) and renter's insurance
– Rules about owning pets, smoking in the unit, and subletting or assigning the lease
– Notice required for landlord entry and lease termination
Why is having a written lease agreement important? There are many things to keep track of during a tenancy, so putting the terms in writing can help clarify the details of the arrangement. Furthermore, a written document can offer better legal protection if a disagreement should occur between you and a tenant.
Rental Inspection Report
Before your new tenant moves in, you should assess the condition of your rental property and complete a rental inspection report. When the tenant moves out, you can consult the report to assess whether any damage was done to the unit while they lived there.
You and the tenant should complete the walkthrough inspection together so you are both clear about any issues with the property. It's also a good idea to conduct the inspection while the unit is still empty, so you can focus on the condition of the unit without any visual distractions. As you walk through the property together, make note of any damage or issues, including:
– Chipped paint
– Carpet stains
– Water damage
– Cracked or missing window panes
– Scratches, dents, or holes in the walls or floors
– Broken or malfunctioning appliances or HVAC
Once you've completed the inspection and listed any repairs that need to be made, both parties should sign and date the report as proof that they agree with the assessment. That way, if a tenant claims that a hole in the wall predated their occupancy, you can refer to the report to prove that no such damage existed when they moved in. Consequently, completing an inspection report can prevent disputes with tenants when they move out.
Eviction Notice
From time to time, you may have a tenant who refuses to pay rent, causes substantial damage to the unit, or threatens the safety of other tenants in the building. In some cases, it may be appropriate to serve the tenant with an eviction notice, giving them a certain number of days to vacate the property.
Of course, an eviction notice is probably not the only type of notice you will need. Any information you convey to a tenant during the tenancy should be put in writing, so if you or a handyman need to enter the unit to inspect the heating system, you should provide at least twenty-four hours' written notice. If a tenant brings in an unauthorized pet, you can provide them with a lease violation notice and offer a time frame to rectify the situation.
Always keep a copy of your notice to prove that it was properly served to the tenant. Laws about serving notice to a tenant differ by state, so consult your local laws to ensure you're using the proper method of delivery and to learn when a notice is considered received.
The Organized Landlord
From documenting interactions with your tenants to filing financial records for tax season, the paperwork for managing a property may seem overwhelming, especially if you manage multiple properties. But having the appropriate forms and documents in place can protect you in the event things go badly with a tenant, as well as demonstrate your commitment to being a thorough, transparent, and trustworthy landlord.
Jessica Kalmar is a Marketing Writer at LawDepot, a leading publisher of online DIY legal documents.