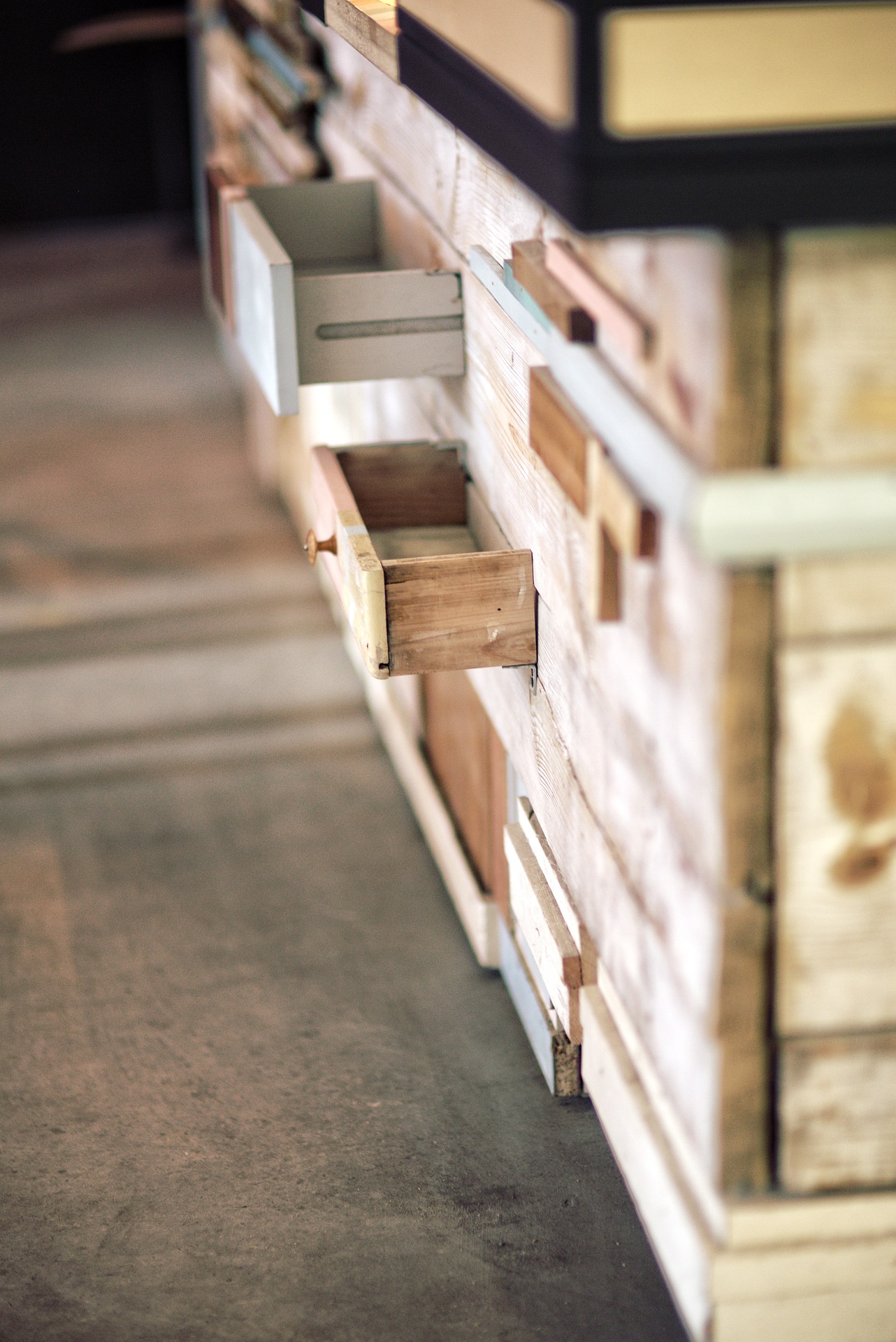 Guest Blogger: Beverly Jenkins
When cleaning your home, more often you think of the visible places. It's not unusual to focus on the conspicuous areas during a cleaning session and put the rest at the back of your mind. Your hope is that you will find plenty of time to handle the nitty-gritty of your home. Unfortunately, more dirt and clutter is collecting in such areas and things can get out of hand.
Let's think about drawers-where things disappear! In fact, some of us stash everything in drawers without any order because we're often limited with the time we can spend on keeping thing clean. If you recognize yourself in this, you know how cumbersome it can become to get something out of the drawer in your time of need. To restore some order in your house and enjoy your peace of mind, let's have a look at how to tidy up those drawers.
Cleaning Drawers
Dust, debris, and other dirt collects in your drawers over time. It is important to consider cleaning them regularly just like you do with other parts of your house. You can choose to clean one drawer at a time, depending on your availability. Here is a quick guide for cleaning any drawer in your house.
Begin by emptying the drawer of all its contents. You may pull it out and turn over on a clean surface.
Vacuum the inner side of the drawer to remove dust and other particles. Alternatively, you can wipe with a wet cloth. This will remove any sticky marks on the surface and walls of the drawer.
Sort out the contents of a drawer before returning them. During the process, you will find items you haven't used for a long time and most likely never will. You don't need to return them in your drawer. Some are simply damaged or outdated and can be thrown away. Others could be recycled. Some stuff is perfect for giveaways. Separate the items according to what you want to do with them next.
After you're done sorting, put back those items you want to remain in your drawer. Make sure to follow some order when returning them here.
Organizing Your Drawers
It is easy to keep your drawers organized at all times. Use the following suggestions for different drawers in your house.
Do Away With Junk Drawers
Is it even possible? Yes. Start by throwing out things you don't need (face it, that old user manual for your already replaced washing machine isn't going to be very helpful anymore, is it J). When you said goodbye to all those beloved things you never used, tie together similar or related items that you are not ready to dispose of. You may need to find an insert with many sections for this drawer. Put the items in these sections depending on their level of importance to you. Make a habit to regularly check for items you haven't used for a longer period of time. You can do away with such.
Get Some Drawer Inserts from the Store
If you want your drawers to look neat, you may have to invest in some drawer organizers. You can find a lot of different inserts on the market today and some of them can even be customized to perfectly fit your needs. When shopping for an organizer, consider carrying a cardboard or a piece of newspaper that matches the size of your drawer. Another option is to consider buying expandable drawer organizers. It is a versatile design that fits drawers of different sizes and can cater for the growing number of items in your drawer.
Try Do-It-Yourself Inserts
If working on a tight budget, DIY inserts are your safe-haven. They are readily available, and you create a great way to recycle the numerous cartons in your house. You can find significance for those jewelry boxes, cereal packaging, and similar items.
For instance, the shoe boxes! If you cut these along their width or length, you will get beautiful compartments for your briefs, bras, and socks. Just fold the briefs or socks neatly and stash them in these compartments.  You can also cut off the tops or bases of cereal boxes and throw in all the fragments you cannot figure out where to place. Another idea is to stick together those cardboards wrapping jewelry into neat storage compartments for make-up brushes, pencils and pens, lipsticks, combs, and flatware.
A Tip for The Small Drawer
In case you have many items and a small space in your drawer, try putting them together in respect to their size, design or color.
The Kitchen Drawers
You can make your kitchen a little temple by adopting a convenient method of placing items here. The key is to arrange items depending on how they are used. Choose a deep drawer close to your stove for the cooking pots. Near the fridge, identify a drawer where you can place all items you use for wrapping leftover foods. The aluminum foil, plastic bags, and other food wrappers go here. And how do you contain the plastic containers? By doing away with any piece without its lid and ordering the rest by their size and shape.
About Author: Beverly Jenkins is proud of her staff at The Tidy Maids house cleaning service in Raleigh, NC. She has 24 years of experience in house cleaning, customer service, and business operations. She knows all the tips and tricks and do-it-yourself hacks when it comes to cleaning and her clients' homes are the best proof for that.