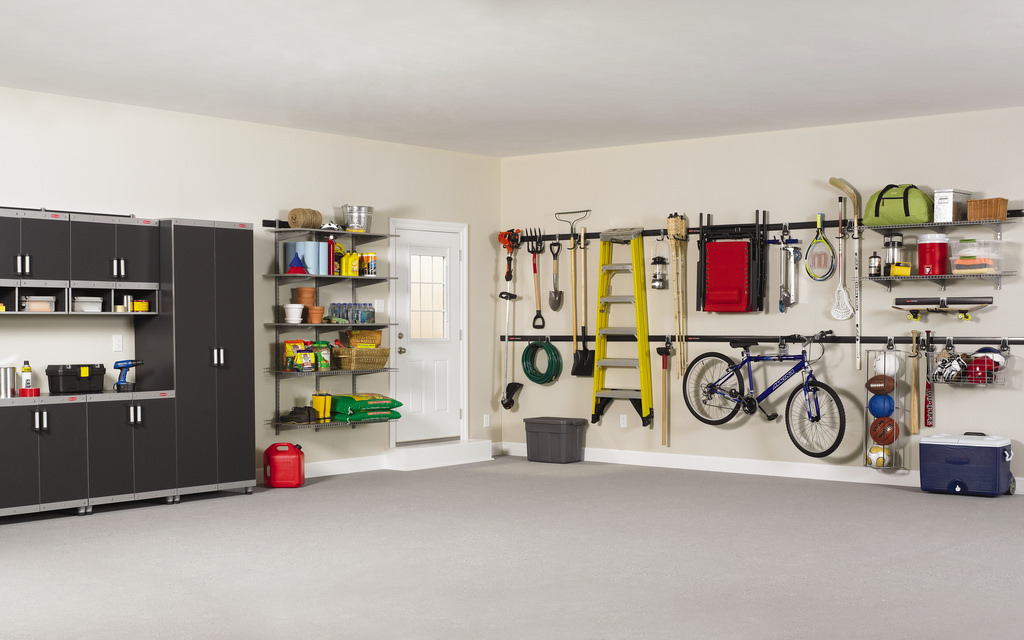 Getting your garage organized can help in so many ways. An organized garage can help make space for cars, outdoor furniture, the best tools and even kids toys. Garages are also too often that space in our house where we pile up the excess in our home. And boy can it pile up until we no longer know what to do with the pile.Get Rid of the Excess
Getting rid of the excess stuff in your garage that you are no longer using is the first step to getting your garage organized. These items that you no longer use, need to be sold, donated or gifted to family members who will use them. This may be a tough task as some of these items you may feel you could use later. Even if you have items that are broken, it is time to get rid of them. If you have fixed them in a year, when will you? If you have not used the items within the last several years, you may not miss them at all. Get you garage organized by taking this first step.
Use Your Walls
Walls in a garage are great to use to get your garage organized. You may want to think about installing some cabinets to store your items nicely and neatly. You may not have the budget or room for cabinets. In this case, try adding shelves to your walls. Sturdy shelves can hold and store a lot of items. Store rarely used items on high shelves to keep them out of the way. Use walls to lean ladders, outdoor furniture and pool toys against them to get your garage organized. Try safely stacking your outdoor furniture against a wall to help create more space.
Put Like Items Together
Putting like items together can actually save you money. When you put like items together, you know where everything is and you can easily access these items. How many times have you been in a position, especially with tools, that you could not find the specific item you needed? And then you went out and bought a new tool only to find it six months later. Been there, done that. Labeling boxes, bins, and drawers can also help with getting your garage organized. Labels can also help other family members see where items are and they can get to them easily.
Getting your garage organized could take a couple of hours, a day, or a weekend based on your pace and the size of your garage.  When you do have an organized garage you will be surprised at how easy it is to move around in your garage. You will find that your organized garage will also free up items you have in that garage.