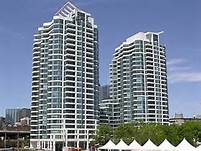 Guest Blogger: Stephanie Lynch
Should I purchase a condo instead of a home?
This is a question that most of us think about when searching for a new home. While a nice one-story ranch on a cul-de-sac with a white picket fence sounds awesome, the landscaping and the exterior maintenance may be a large turn off.
If this sounds like you, that's okay because you're not alone. Thousands of home buyers every year contemplate between buying a condo and a detached home, and if you're in this predicament, here's when it may make sense to purchase a condo:
No yard work
This may be one of the most appealing factors when thinking about owning a condo. You won't have to worry about mowing the lawn, tending to the flowers or shoveling the snow after 12 inches fell from the sky at 3 a.m.
Sure, while you will pay association dues for all of this, it's a nice relief knowing you will never have to worry about it. Buyers beware, though: Keep in mind that all HOAs aren't created equally.  Some will have great reserves and are able to manage their properties with no problems, while some may have a lack of funds and have to charge a one-time assessment to fix underlying issues.  This is why it's always important to look into the financial situation before even signing on the dotted line.
So if you're the type that grinds their teeth when thinking about mowing the lawn or waking up two hours early to get your car shoveled out of the driveway before work, then a condo could be very appealing.
It could be cheaper than a home
In most areas, a condo will be much cheaper than purchasing a home. Now, this will all depend on the neighborhood, the size of the home and cost of living, but for the most part, a condo can be a great alternative to spending less for the same amount of square footage.
For instance, researching online, I had found a condo in the Boston suburbs could cost you around $700,000 for 2,500 square feet, and for that same amount of square footage in the same area, a detached home would cost a pinch more than $1 million.  As you can see, this can really start to add up.
Lots of amenities
Some condo complexes can offer a lot more amenities than your traditional subdivision found in every suburban town, offering it a "community" feel. These common amenities may include a swimming pool, community center, walking paths, basketball courts and/or a gym.
While a lot of amenities can bring a sense of community, just don't forget that you will more than likely pay for these in your HOA dues. So if your condo complex has most of the amenities I just noted, you could count on your fees being on the higher side when compared to other complexes in the area.
The geographical location
Condos are often found in the heart of the city and popular areas, and if this means something to you, then you may want to consider looking at condos in your city center.
Depending on where you live, you should find plenty of options within walking distance of many great restaurants, stores and entertainment.
While there are certainly downfalls to purchasing a condo, such as potential assessment and high HOA fees, the advantages could outweigh the negatives; it all depends on your personal situation.  If you like what you read above, you may want to add a condo to the top of your list the next time you start your home search.
This is a guest post written by Stephanie Lynch from http://www.howmuchisit.org.