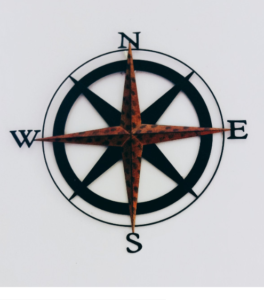 If you're considering relocating to another state your head is probably spinning right now thinking about everything that you need to do.
Relax.
---
While the preparations you need to make will vary depending upon your situation; renter vs homeowner, single vs family, etc…when you follow a process it will help make the move a little easier.
Unless you're relocating to a particular city for work reasons, you may have a number of options to work through before deciding on where you're relocating to.
1. Environment
Do you prefer a cooler climate where your allergies won't make life miserable? Or do you shiver at the thought of mountains of snow and ice blanketing the landscape?
Mountain views or cityscapes?
Long, gloomy days and months spent indoors not only affect your mood and your ability to do things outside of your home they also impact your utility bills.
Search out information on wind, rainfall, and temperature averages in the areas you are thinking of relocating to. Check for areas prone to floods (e.g. Iowa), tornadoes, earthquakes, and hurricanes.
You'll need this information when estimating how much insurance you're likely to pay in the event you move to such an area.
While climate should be a consideration when planning a move keep in mind that thousands of individuals choose to live in areas prone to these types of events. It's up to you to decide how much of a factor climate will play in your relocation choice.

2. Economics
Housing
Housing affordability is a major problem for many individuals. It plays a key role in determining not only whether or not someone can buy a home, but which home(s) can be purchased.
Check major real estate sites such as Zillow or Trulia as well as classified sites like Craigslist to get an idea of rents and/or home values in the area you're considering.
In most cases, this single factor will narrow down the list of potential relocation areas.
Employment
Unless you're relocating because of a job, once you've determined the area(s) you'd like to move to take a look at different job websites like Monster.com, Indeed.com, LinkedIn or even Craigslist to see what's available.
Since incomes can vary by location (even for the same type of job) use websites such as glassdoor.com to get an idea what type of salary you can expect once you move there.
If you know with certainty when you'll be in your new area you can start putting out your resume' and making connections with people before you move to help speed up the process of finding a new position.
3. Health Care
What type of health care will be available when you move? Will your future employer cover your medical or will you need to pay for it out of pocket?
Do you need to be close to a physician or hospital because of an existing medical condition?
Finding a new general practitioner, dentist and other preventative care physicians can take time. While you could just pick someone from a list of approved health care practitioners, many people feel more comfortable choosing doctors based on personal testimonies.
Check hospital websites in the area you're moving to for physician and clinic reviews and/or once you move, ask your co-workers, neighbors or family for recommendations.
4. Insurance and taxes
Look online at a number of different comparison websites for information about the average cost of insurance and taxes in the state you're moving to.
Taxes to consider:
⬥ Income tax
⬥ Property taxes
⬥ Sales tax
5. Cost of living
Other factors that play a part in the cost of living in an area include the prices of:
⬥ Utilities
⬥ Gas
⬥ Groceries
Miscellaneous items such as appliances, furniture, used vehicles, recreational opportunities (e.g. local gyms) etc.
6. Livability
How close will you be to your job? The kids' schools?
What about transportation? Do you need public transport? If so, this will be a significant factor in where you decide to live.
7. Community

Unless you're a family of hermits, you're going to be interacting with others in your new community.
Check forums such as city-data.com, areavibes.com, Craigslist, and others to help you learn more about the people living in an area.
You'll also get tips on where to find the best seafood in town or what areas of town are more desirable than others due to amenities, crime, proximity to basic services, etc.
The U.S. Census Bureau is a good resource for finding areas where people are moving out of and into, which is a good indicator of the job market and quality of living in those areas.