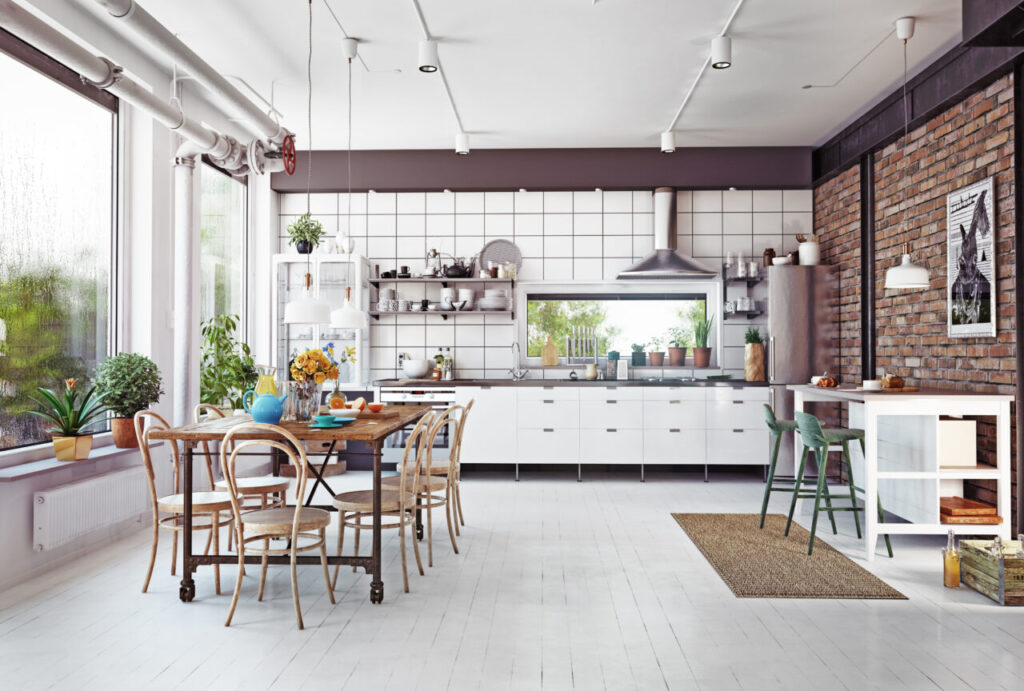 Do you have more stuff in your home than you have floor space? If so, you stumbling to the bathroom at night could result in a broken ankle. How can you declutter a bit?
Even when you run out of space on the ground, you can use storage to tidy things. The following eight inspirations will have your home looking shipshape while keeping your floors hazard-free.
1. Shadowboxes
Do you have a ton of Hummel figurines or other priceless knick-knacks that your cats mistake for toys? You need to keep them safely away from curious batting paws. A shadowbox creates space to showcase your collection while minimizing dust and damage.
You don't have to spend hundreds, either. If you have more time at home these days, you can learn how to customize one to suit your needs. You can use spare wood from another project.
2. Open Shelves
You don't need to protect books or house plants behind glass. Open shelves offer another vertical storage solution to get the mess off your tile or hardwood. These spaces are ideal for frequently used items that you need to access quickly without a hassle.
The trick to this style of storage is to use it as a work of art. Instead of scattering items on top, arrange them gracefully and deliberately. Add touches like small photos or succulents to create a homey, cozy look.
3. Corner Shelves
Corner shelving units make an appealing alternative for apartment dwellers who don't want to drill holes in their walls. You can find stacking models that don't require you to mess with hardware — even milk crates can work in a pinch. Top them off with a trailing spider plant to improve indoor air quality and add an elegant touch.
4. Cabinets
Cabinets aren't only for the kitchen. If you have a garage, you can find a variety of systems designed to help you stow your work tools or hide holiday gifts from the littles.
You'll do yourself a favor when it comes to your property value, as well. About 80% of buyers factor in garage space when making a decision, and organization is a huge plus.
5. Hanging Baskets
Do your kids — or kitties and puppies — have a ton of toys that inevitably end up scattered across your home? Why not invest in a basket hanger for a sunny corner of your living room or kitchen? Once you hang appropriate containers on each branch of your "tree," you can fill them with Legos, crayons or squeaky toys.
6. Overhead Racks
When you open your kitchen cabinets, do your neighbors a mile down the road hear the crash of pots and pans falling on the tile? Why not clean up that mess and save significant space by looking to the sky? You can find multiple overhead pot racks that add style to your cooking space while keeping your cooking tools within reach.
7. Moveable Carts
If your kids prefer to play in the living room instead of their bedroom, celebrate and enjoy this time. They'll transform into sulky teenagers who want to be left alone soon enough.
However, carrying piles of toys from one place to another can create a messy trail throughout your entire abode. Cut the clutter and save your feet from stepping on Legos with a moveable rolling cart that brings playtime wherever your child may roam.
8. Peg It
Who said that pegboards only work for hanging garden tools in your garage? You can use this convenient surface for mounting your spaghetti fork and plastic scrapers on the wall between your kitchen counter and top cabinets.
You can also create a board in your child's room where they can dangle their school lanyard and participation medals. Install a small piece below a mirror in your closet. Hang your necklaces where you can immediately see how your accessories complete your look.
Use One of These Storage Ideas When Floor Space Runs Low
When floor space runs low, use one of these solutions to tackle the mess. You'll improve your home's appearance and reduce your chances of injuries from tripping over wayward items.
If you like this post, you will like these:
Clutter Happens: 5 Ways to Avoid it and Stay Organized
5 Ways to Organize Your Home for Better Time Management