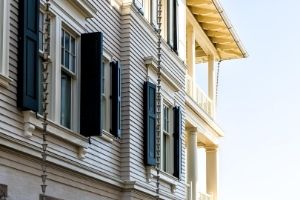 If you own a home, you know all too well how much maintenance and repairs go into owning a home. In addition to all the regular maintenance, you'll probably want to make upgrades to your home at some point. There are several factors to consider when you tackle a home upgrade project such as the season and if the project will add value to your home. We're approaching autumn, so we put together a list of the best home upgrades to make before fall; check them out below.
With the cooler fall weather, it's a perfect time to replace or repair your deck or porch. Merely upgrading the stain or paint on a wood deck can make your home look much better and extend the life of your deck. Additionally, some homes have concrete porches that crack over the years. Those cracks only lead to more cracks over time if you don't seal and fill them properly. Moreover, every home needs a quality siding and roofing. In some cases, you'll only need to power wash your siding to clean it up, but it can't hurt to give your siding a fresh coat of paint. Finally, if there are any signs of excessive wear on your roof, you need to get that taken care of before winter arrives. Whether you're replacing the entire roof or a few shingles, you don't want to risk roof leaks because they can only wreak more havoc on your home.
Replace Your Windows
Many homeowners are shocked when they learn that the home's windows hold significant value. Whether your windows are outdated, broken, or you're noticing a draft, you might be due for new windows. You'll want to replace your windows before fall and winter to save yourself some money on heating. If your current windows have drafts, you're essentially throwing away money because your HVAC system has to work harder to warm or cool your home because air is getting out. Moreover, you're putting unnecessary wear and tear on your HVAC system which only leads to more expenses.
Epoxy Garage Floor Coating
Finally, you should make sure your garage can withstand the wear and tear of your car driving on it and the elements and you can do that with epoxy coating. There are several reasons you want epoxy flooring in your garage but one of the main ones is its durability. Once you install epoxy floors, they last for years and withstand the wear and tear of a garage.
Before tackling any of the best home upgrades to make before fall, make sure you have at least a couple of dry days in a row. Rain and cool temperatures can keep paints and epoxies from adhering properly and ruining your hard work.
For similar articles, check this out:
A Guide to Successful Home Remodeling Projects
Hiring an Interior Designer or Contractor for a Remodeling Project