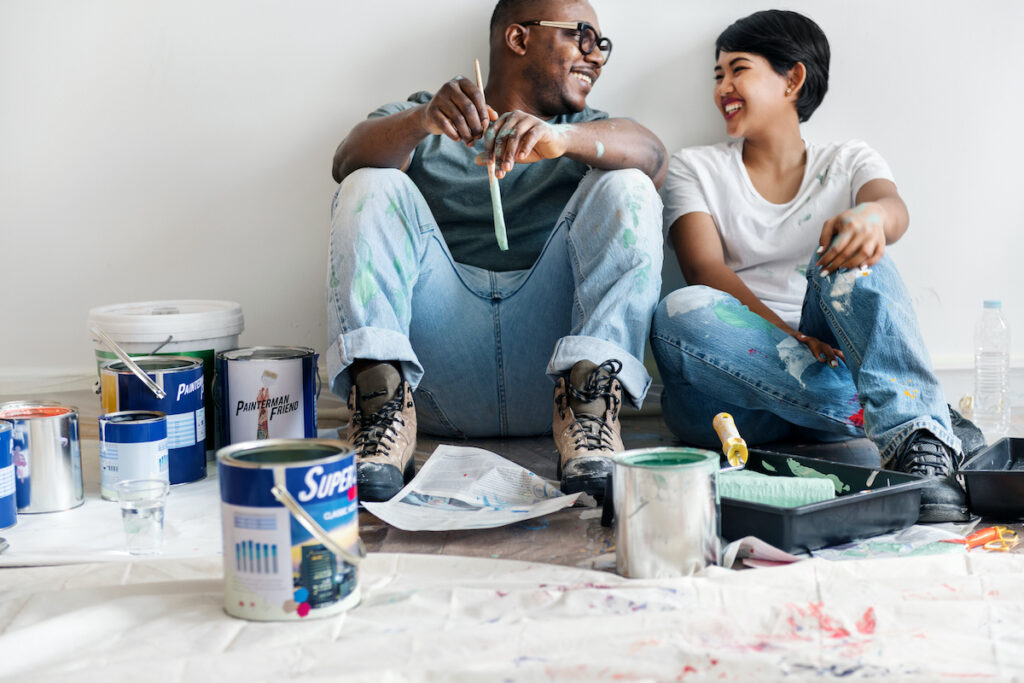 You've decided to put your home on the market and found the perfect real estate agent. Whether you found them through an online discount real estate brokerage or a local referral, now it's time to prep your home for sale!
Although this process can seem a bit overwhelming at first, it's important to step back and realize you won't have the time or money to do everything — you may be in a time crunch and need to sell fast.
Use the following steps to make a master list and then prioritize. Tasks with the most return-on-investment (ROI) should come first, followed by those that you may or may not have the time and money to pull off.
It's also helpful to understand that while getting your home ready for sale may cost money initially, if done right, it will ultimately earn you more money in the long-run when your home sells for more. Here's how to get your home ready to hit the market.
Cleaning and decluttering
No home seller should skip this step — always take the time to deep clean your home before showing it to any potential buyers. After all, it doesn't cost you a dime, minus a few dollars buying cleaning products from the grocery store. A spotless, sparkling home shows how meticulously you care for your home, gives buyers a blank slate and adds a bright, fresh (and odor-free) feel to the space.
Also take the opportunity to get rid of anything that won't be coming with you when you move, and maybe even consider packing up some of your items and stowing them in a basement or storage unit. You'll be amazed at how much bigger the rooms, closets, and spaces in your home will look after a good declutter session — and this will make your home even more attractive to buyers.
By removing personal items such as photos and family heirlooms, potential buyers will see the house less as your home and begin to imagine it as more of their own.
Painting
A fresh coat of paint is another fairly easy and cheap way to help attract buyers and generate higher offers. Paint can work wonders for brightening up your home and making it look new again.
Look over your walls, and prioritize covering any eccentrically colored walls or those that receive a lot of traffic, such as hallways or living rooms. Aim for neutrals that tend to provide a blank slate for a new buyer to customize. Try first to touch up chipped or scuffed paint. If that doesn't do the trick, you may want to repaint the entire wall.
Stage your home
While not always necessary, staging your home can do a lot to entice potential buyers.
Staging helps buyers envision living in the space and can give them a better idea of the utility of the home. Well-placed furniture can make your home appear larger and provide good flow. By helping a buyer's imagination along, it can result in selling the home faster and at a higher price.
Make Minor Repairs
Even the most well-cared-for homes will need some repairs prior to listing. Evaluate your home's condition, and make a list of any repairs you think might help it sell. Then prioritize based on the time and money needed and the return on each fix.
Minor repairs such as fixing a dripping faucet, changing burnt-out lightbulbs and rescreening the back screen door can really go a long way. You may also deem it beneficial to do a partial remodel of a dated bathroom by replacing a vanity and putting down new linoleum. Both are relatively easy to replace and can prevent a bathroom from being an eyesore to a buyer.
Landscaping and curb appeal
Your home may be immaculate on the inside, but if the outside looks like a dump, it's unlikely a potential buyer will give it a second thought. As they say, you only have one chance to make a first impression — and that starts with curb appeal.
Take stock of how your home looks when you first pull up. Invest some sweat equity in power washing siding, sidewalks, and the driveway, and trim back overgrown landscaping or trees. Make sure your lawn is freshly mown, and for an added touch, add some blooming plants in pots near the entryway.
Professional photos
Photos can really make or break a sale. Consider hiring a professional specialized in real estate — you can probably find one for a reasonable price, and it will pay off when you attract more buyers to your open house.
If you can't hire a photographer, take the time to make sure the lighting is bright, and try to use a wide-angle lens.
A little prep can go a long way
Focus on what updates and repairs you can easily check off the list and start there. Then move through your list with the help of your real estate agent.
You're sure to get better offers if you put in a little work behind the scenes to get your home market-ready.