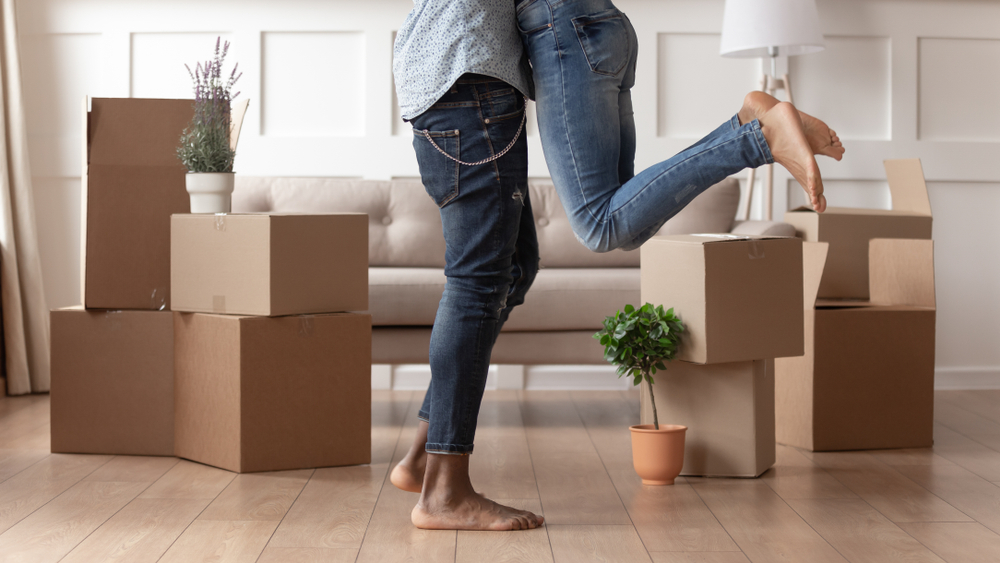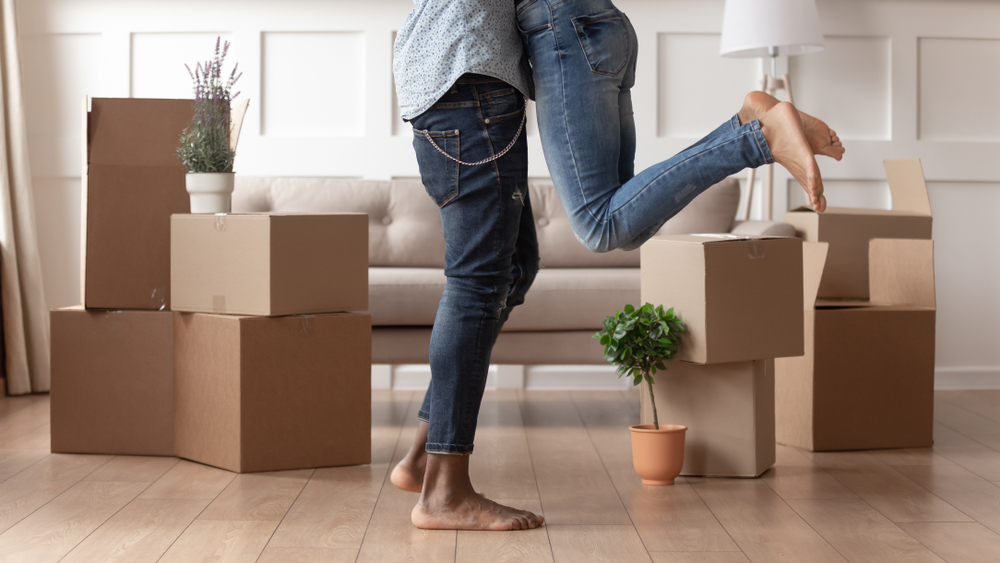 Renting can be frustrating for folks who love to decorate. You might want nothing more than to add a coat of brilliantly-colored paint or hang that gorgeous oil painting that you love so much, but the thought of losing your security deposit also makes your wallet scream.
Never fear! There are plenty of great ways to upgrade your rental unit without actually permanently changing anything. From removable wall decorations to upgrading faucets and shower heads, these seven ideas will help make your rental a place you love to live.
1. Add peel and stick wallpaper or wall decals.
Do your walls seem a little bit barren and sad? Bring them to life with peel and stick wall decorations. Peel and stick wallpaper is one option that's great for instantly adding character and color to an entire room (or to an accent wall). These wallpapers are available in a myriad of designs, from Pinterest-worthy decorative patterns to favorite sports team logos.
2. Invest in quality armchairs and couches for your living room.
Wall decals can also make distinctive decorations that give your space a dynamic feel. These die-cut vinyl decals likewise come in nearly every shape imaginable—even custom wall decals are available. But no matter what kind of wall decorations you buy, make sure that they're wall-safe and removable.
A well-made couch or armchair can be a part of your life for decades. So, if you're looking for some ways to add flair to your space, consider taking the plunge and purchasing a quality couch or armchair that you really love.
For this, you might want to skip online shopping and visit a brick-and-mortar furniture store where you can sit in and compare various chairs and couches (while taking all appropriate COVID precautions, of course). A final word of caution: Make sure to measure your home's doorways to ensure that your new purchase will actually fit into your home.
3. Explore the possibilities of floor and table lamps.
Lighting is another area where you don't have to make any permanent modifications to spice things up. Floor and table lamps are available in thousands upon thousands of styles, so you should be able to find some that fit what you're looking for. Your local thrift store is a great place to look for lamps, especially if you want something with an antique look.
The color of your lighting can also make a big difference. Get some bulbs with warm, soft colors for a classic cozy vibe, or use colored bulbs for a more distinctive look. While you're at it, choose some energy-efficient bulbs to reduce your carbon footprint and potentially save on your electric bills.
4. Incorporate an area rug.
There's nothing that can take a room from plain to popping quite like an area rug can. An area rug instantly sets the tone for a room's design, and it can be a powerful tool for tying a room together. It also can provide a comfy place for pets to sleep and help keep the noise down in multi-unit buildings with thin walls.
Area rugs are available in a head-spinning variety of patterns and colors, as well as many different material types. A simple, short-pile area rug in a neutral color is an ideal way to get started and provides a foundation for many different decorating concepts. Beware of long-pile rugs unless you keep an extremely clean house, as they can quickly become difficult to clean.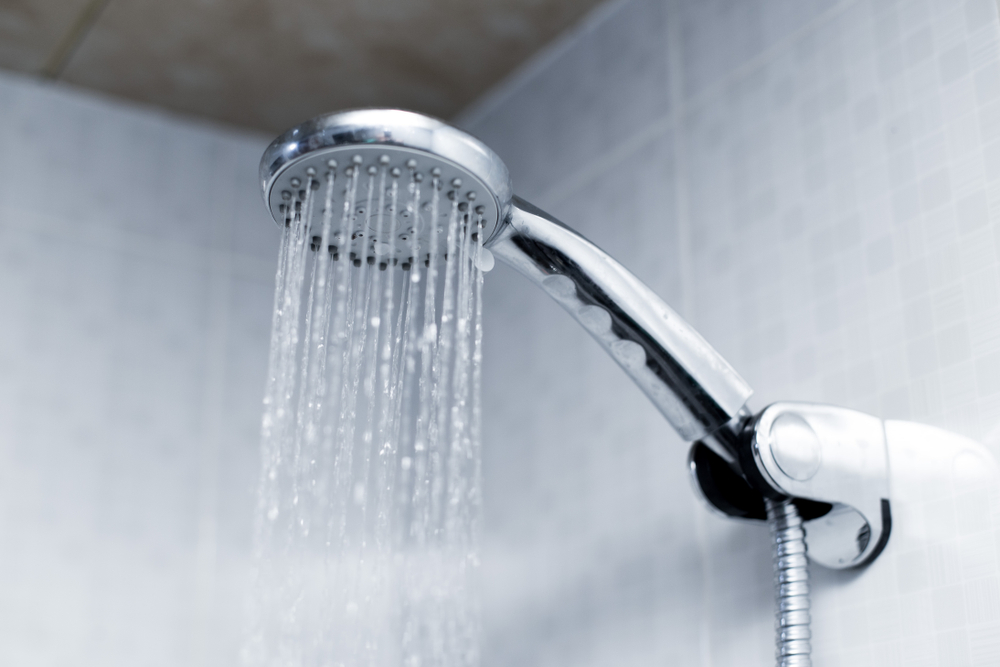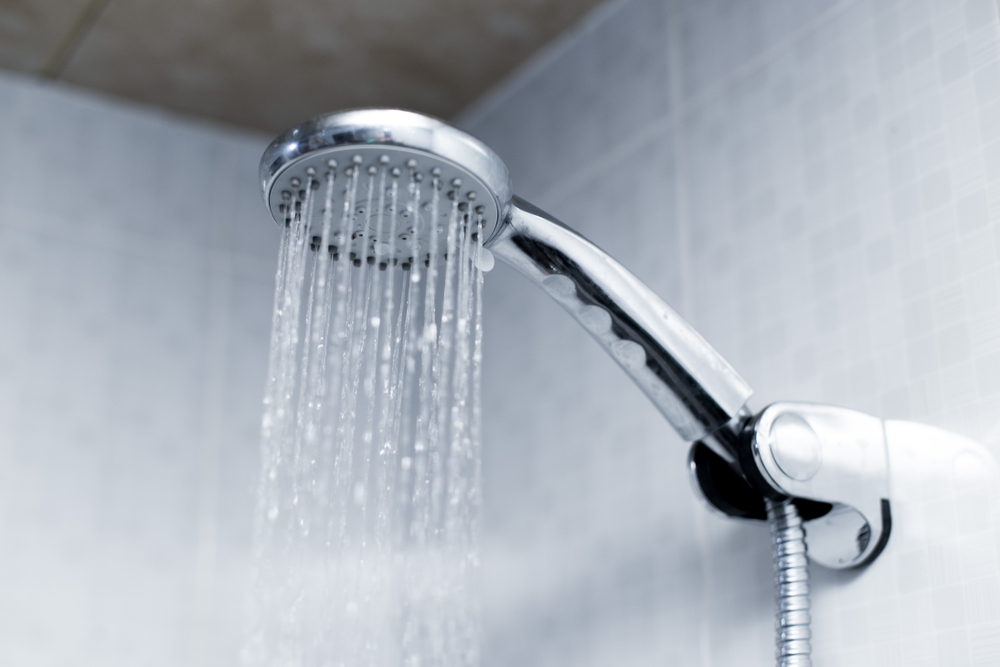 5. Treat yourself to a nice shower head.
No matter how crazy your day has been, a great shower head will always make you feel like royalty when you step into the shower. Many new shower heads feature multiple settings that allow you to find the perfect water pressure, and some include features like hand-held hoses or mist settings.
Shower heads also almost always use the same half-inch threaded connection, which means that you can be fairly confident when buying a shower head that it will fit your shower. That makes most of them easy to install on your own—plus, when you move out, just uninstall the shower head and take it with you to your new abode.
6. Install new cabinet hardware.
You'd be surprised what a difference you can make with some new handles and pulls for your cabinets. Most rental properties include only basic utilitarian cabinet hardware, so an upgrade can do a lot for the visual appeal and personal expression of your kitchen.
Be sure to save the old hardware so that you can reinstall it when you leave, and keep it all together in a single storage place. When you move out, it should be a simple matter of replacing the old fixtures, so long as you've saved everything. However, be sure to find some hardware that's compatible with your current cabinets so you don't have to drill new holes or putty over old ones.
7. Upgrade your faucet hardware.
New faucet hardware is an outstanding way to spruce up your kitchen. There's nothing like the look of a handsome pewter faucet, for example, to add a touch of class to your space. Plus, if your rental doesn't have a dishwasher, an upgraded faucet with a sprayer hose can be a lifesaver for washing dishes.
Installing a new faucet requires a little bit of DIY know-how, but it's usually not too hard. The most important thing is to remember to make sure to check the plumbing diagram of the faucet to ensure that it fits your sink. Hole covers are available if your faucet has a different alignment of entry and exit cutouts than your current model.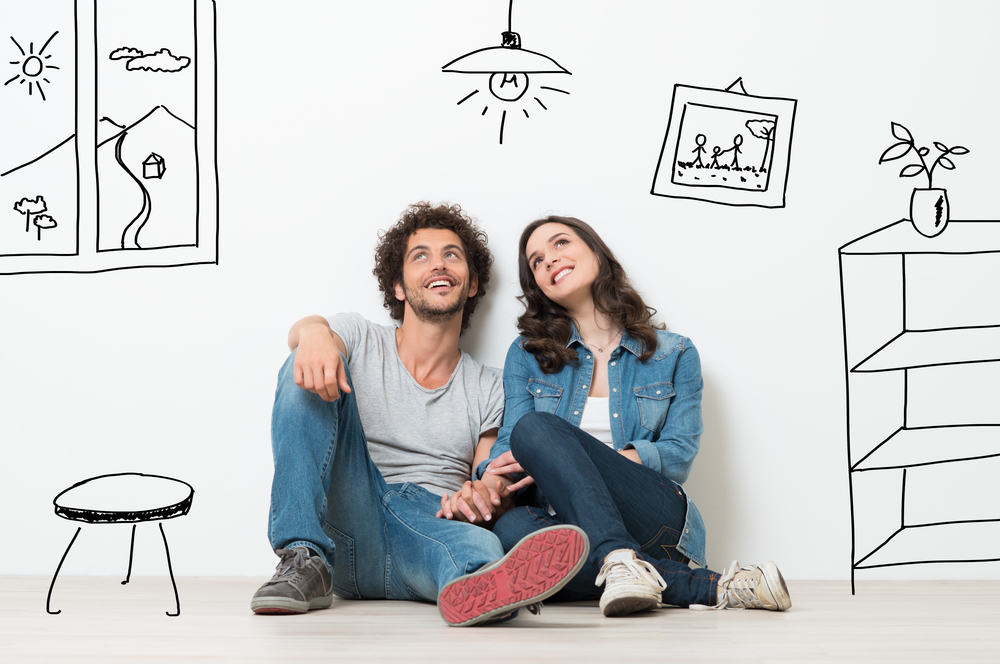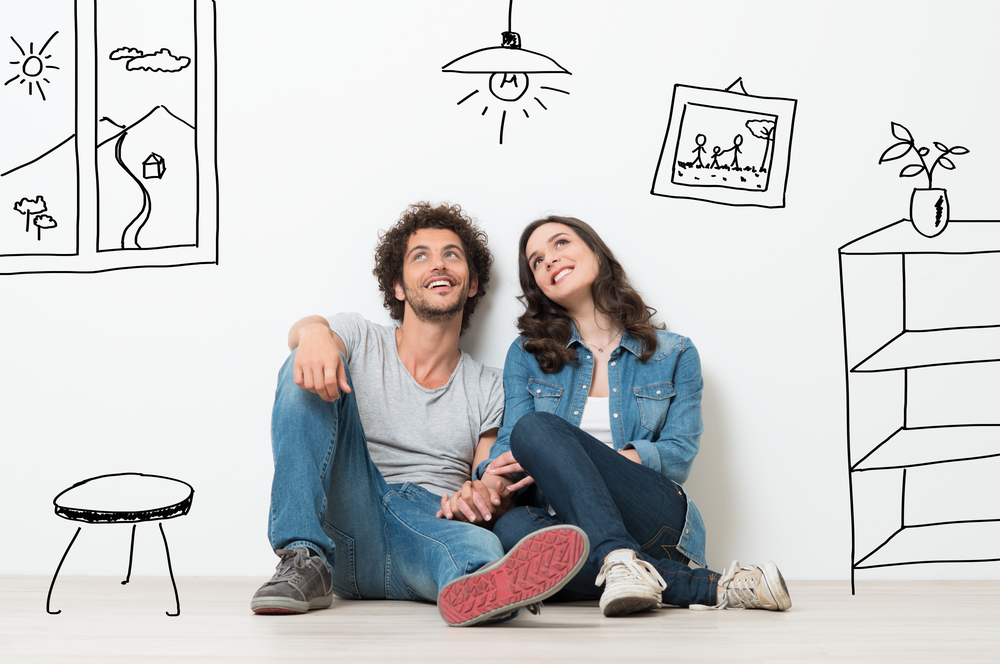 A rental property is your home for as long as you live there, so you should be able to make it truly feel like your space. By using the ideas we've talked about here, you can give your rental a vibe that suits you and complements your style.
For other rental property details:
7 Tips for Cleaning Your Rental Between Tenants
7 Ways To Add Value To Your Rental Property