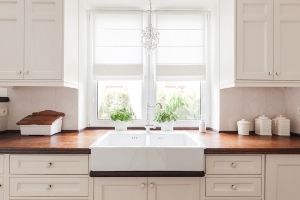 There are many renovations homeowners can invest in, but not all are worth the time, money, and effort they require. That being said, the right upgrades can do wonders for your home. This guide will detail three of the top home renovations worth investing inso you can make the right changes. Not only can these upgrades make daily living better, but they'll also pay off if you ever sell the property.
New Roof
Asphalt shingles are a prevalent roofing option. If you drive around suburban neighborhoods across the U.S., it won't be hard to find a bevy of homes displaying this material. However, asphalt shingles tend to lack the durability to remain fully intact for more than 12 years. This means that you'll have to repair or replace it periodically.
If you're looking for areas of the home to upgrade, consider your roof. Although roofs can be a costly annoyance, investing in the right materials can prevent that from happening. For the best return on investment, you should install a high-quality metal roof.
Be wary of who you hire for the job because a poor installation will hinder the benefits of a metal roof. If you hire the right contractor, metal roofing can last more than 50 years without the need for repairs, replacement, or maintenance. Besides being incredibly durable, metal roofing is an energy-efficient upgrade as well.
New Bathroom
A good rule of thumb is to focus on upgrading kitchens and bathrooms when selling your home. Unfortunately, these rooms tend to get very dirty, very frequently. If you spruce up these rooms for buyers, it can make a massive, positive impression on them.
Some bathrooms might look small, but you can do a lot of good with that space. Focus on constructing a sleek, luxurious bathroom vanity. For an extra touch of class, you can invest in some gorgeous marble flooring.
Likewise, upgrade the shower to make it look modern and attractive. Aside from making the space look inviting with these stylish upgrades, warm up the area by incorporating natural elements into the décor. You and the homeowners after you will spend a lot of time in this room, so transform it into a space worth spending time in.
New Kitchen
As mentioned above, the kitchen and bathroom will make a big impression on buyers who stop by. This is why they are by far the besthome renovations worth investing in. You can upgrade various kitchen areas, but which ones you choose ultimately depends on your specific situation.
You can install modern, energy-efficient appliances such as a new dishwasher or fridge. Another great way to upgrade your kitchen is with new cabinets and flooring. Some fresh, matching wood flooring and cabinets can help you create a visually appealing, cohesive vision for the area. Hardwood flooring is a particularly worthy investment because not only does it look great, but it also comes with several health benefits.
If you like this post, these will also help you:
How To Add Value To Your Home With These Renovations
How To Prepare for a Home Remodel