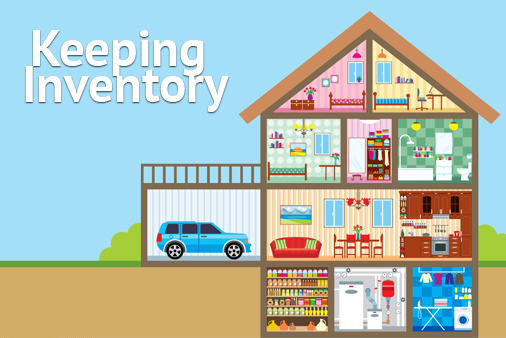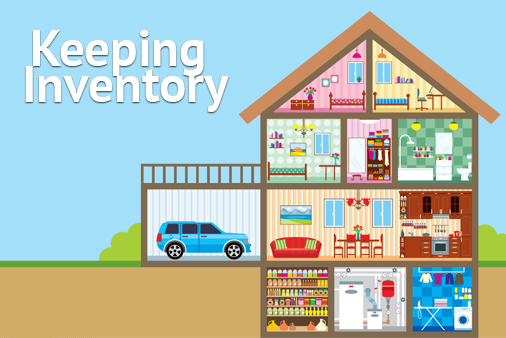 You probably have had the recommendations by your insurance company to take a home inventory. They may have even sent you a form to fill out. But most of them are not asking you to leverage a technology platform where you can share the data with your insurance company to gain full coverage on your property and the contents in it.
Even your estate planner or attorney may be recommending an inventory of your personal property. This is because if you know what you have and want it dispersed in a particular way, then noting these details can make the lives of your family easier once you have passed on.
How to Track a Home Inventory on Your Own
With HomeZada, you can track a complete home inventory and assign where you want your items to be distributed. Once you have your documentation completed, you can then send documents to both your insurance company and your estate attorney to give them visibility into what you own and how you would like it distributed. This helps you have proper coverage for your home and helps your family manage your estate after you have moved on.
Hire a Company to Document a Home Inventory
If taking a home inventory is not something you have time for, you can hire a home inventory professional to document this for you. Home inventory professionals charge a fee to come to your home and document what you own. They are generally licensed business operators with insurance so you can be sure that they are consummate professionals. They will handle your items with absolute care.
Some Home Inventory Professionals to Help You
These are just a few of the home inventory professionals that use HomeZada to track your contents of your home. Some of these professionals will also track and associate all the documentation with your home's contents so that you have more details about what you own in one safe and secure online system that you can access anywhere.
NorCal Inventory, Northern CA
Contact Details:
Phone: 925.206.0103
Email: [email protected]
HeartWork Organizing, Philadelphia, PA
Contact Details:
Phone: 856-905-3202
Email: [email protected]
Organized by MJ, Houston, TX
Contact Details:
Phone: 713.724.6769
Email: [email protected]
Efficiency Matters, Northern CA
Contact Details:
Phone: 925.698.3756
Email: [email protected]
Capital View Inventory, MO or remote
Contact Details:
Email: https://bit.ly/3oGVRjR
Here is what Craig has to say about HomeZada. https://www.youtube.com/watch?v=kPjA303KTAE&t=1s
A Fresh Space, Nashville, TN
Contact Details:
Phone: 615.509.1933
Email: [email protected]
Clear Home Solutions, Los Angeles, CA
Contact Details:
Phone: 818.376.0125
Email: https://www.clearhomesolutions.com/contact
Organize2Harmonize, Los Angeles, CA
Contact Details:
Phone: 310-625-6522
Email: [email protected]
Life Planned and Organized, Seattle, WA
Contact Details:
Phone: 206.799.3643
Email: https://lifeplannedandorganized.com/seattle-home-inventory-service/
If you do not see your region listed and are seeking a home inventory professional, please reach out to us at [email protected] and we may know of some inventory professionals near you.
Taking a home inventory can be valuable for a lot of reasons and here are 33 of them that may be important to you.
If you are looking at taking a home inventory yourself, see these videos on how HomeZada can assist you.