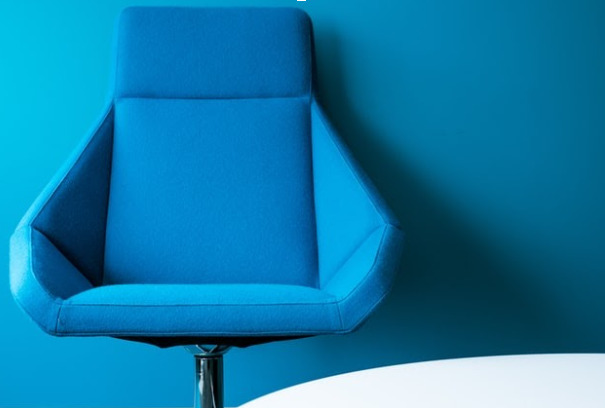 If you're spending most of your workday strapped into sitting in your home office chair, it makes sense to have one that's at least comfortable.
And that supports your back.
But if you've priced office chairs lately, you've probably noticed a huge price range; anywhere from fifty bucks (or less) all the way up to thousands of dollars!
Yikes!
While paying more often means better quality, there's no guarantee that a pricier chair will give you the support that you need to sit comfortably for longer periods of time.
That's why it's important to know what you need and understand what you're looking at when you compare home office chairs.
You should consider your ergonomic needs and the level of comfort when choosing a chair for your home office. The right chair will improve posture and last for years to come.
Popular types of office chairs
A wide variety of styles and designs of office chairs are available, and this list does not try to be comprehensive, but it covers the most popular types of chairs.
Ergonomic chairs
Ergonomic chairs are specially designed to promote a neutral posture and provide adequate support while working long hours in the office.
Though they are often more expensive than other types of office chairs, you save more in the long run because many are specifically designed to prevent disorders such as cervical spondylosis, back pain, and poor posture and blood circulation.
Ideal for: Preventing neck, back, and shoulder pain when sitting.
Common features include:
⬥ Lumbar support
⬥ Seat height, armrests, and headrests are adjustable
⬥ Easy swiveling
⬥ Stable base
⬥ Padded seat and back
⬥ Sliding seat pan
⬥ Adjustable tilt tension and lock
⬥ Nylon carpet casters
Executive chair
The executive chair is usually the most opulent of all the different types of office chairs.
It has a high back, plenty of cushioning in the back, seat, and headrest, and is typically made of superior materials such as fine wood and genuine leather.
Nowadays, the distinction between ergonomic and other types of office chairs is frequently blurred. When it comes to executive chairs, expect overstuffed seats, thickly padded armrests, and PU or genuine leather upholstery. Some even include extras like a recline function or a massage head.
Ideal for: Company executives looking for an elegant yet comfortable office chair to match their position. It's also great for people who prefer plush sitting materials.
Standard Materials: Leather for a classic look, spring-cushioned or memory foam cushions for a comfortable feel, fine wood for a timeless vibe, or steel for a contemporary look.
Common Features:
⬥ Polyurethane or real leather
⬥ Armrests with thick padding
⬥ Wood finish
⬥ Waterfall edge
⬥ Cushions with thick contours or layers
Ideal for: Anyone who appreciates leather's softness or elegance.
Drafting chair
It is common for architects and artists to stand for long periods of time when working. Standing for long periods of time can have the same negative effects on health as sitting.
Hence, what's known as the drafting chair.
Drafting chairs are designed to go with drafting tables and standing desks. These chairs allow people who stand while working to sit and rest without disrupting their workflow.
The height of the chair makes it easy to move from a sitting to a standing position. It supports the spine, upper and lower limbs, and body weight.
An office chair of this type is lightweight and portable, and can either have a back or no back. It can also be lowered to use with most desks and has a footrest where you can rest your feet.
Ideal for: People who prefer to stand while working to take short breaks.
Common Features:
⬥ Foot ring
⬥ Nylon casters
⬥ Swivel
⬥ Pneumatic height control
Choosing the right chair for your home office:
Support for the lumbar region
If you don't have the money to spend on a brand-new ergonomic chair, you can modify your current setup to come close.
You may need a wedge pillow to support your lower back and a footrest – if needed – to keep your legs in that ideal 90-110 degree position.
Back tilt
Most modern office chairs come with this feature. The ability to tilt back in your chair is great for when you need or want to stretch.
If your chair does not provide this feature, you can simply get up more frequently to walk around and stretch your body.
Seat height adjustment
Having the right chair height is very important. If your seat places you below the right height, you can use a pillow or two until you can afford the right chair.
Arm support
While adjustable arms are recommended, depending on your frame, you may or may not require it.
Back height
More expensive chairs offer lumbar support by being able to move the back of the chair up or down.
If you can afford a chair with this option, go for it; otherwise, look for features that are difficult to adjust, such as a chair with a "up and down" adjustment feature.
Finally, to enjoy your chair – and good health – decide on which of these features are the most important to you and opt for the choice that makes the most sense both financially and physically.
Little Budget, Big Plans: How to Create a Home Office Without Spending a Fortune
Questions You Need to Ask Before Designing a Home Office