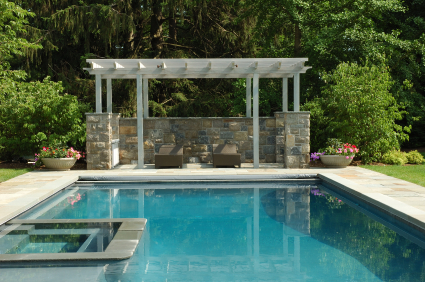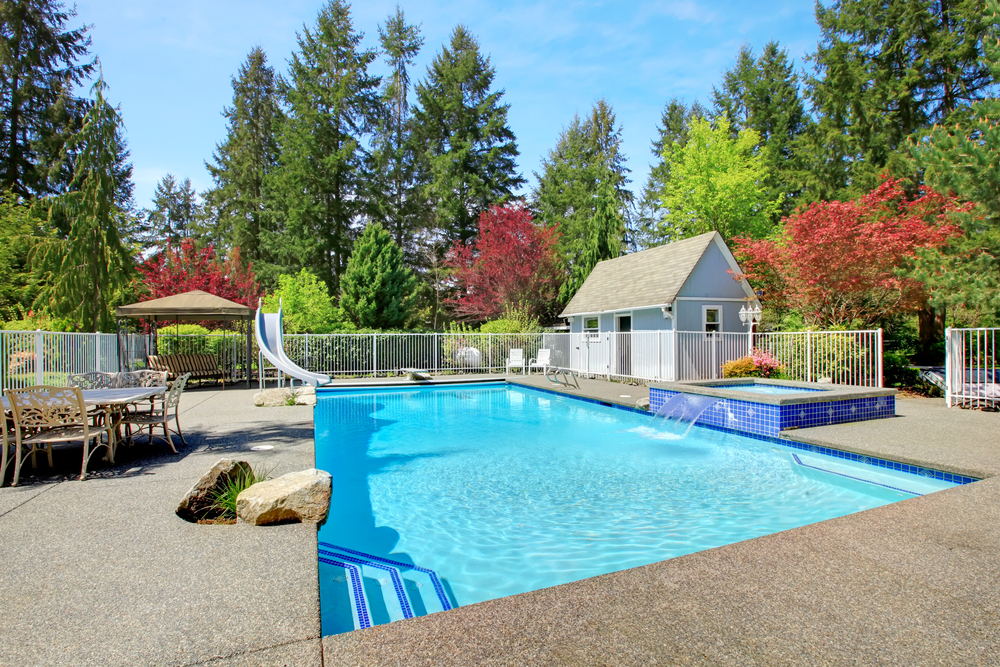 We are in the middle of July, which means summer is here and summer means swimming. If you have a pool, your pool is probably in peak usage. Especially if you have kids or throw a lot of summer parties. When your pool gets more usage in the middle of summer, there are a few key things you should do to keep the pool's water in peak shape.
Chlorine and PH Levels
It is best to possibly add more chlorine to your pool and measure the pH levels more frequently to keep the pool from developing algae or bacteria. Adding more chlorine will help your pool stay in tip top shape even if you pool is getting almost daily usage. It is important to understand the effects of your swimming pool's pH levels because if you add too much chlorine you could have some family members climb out of the pool with skin irritations. If you are not familiar with these measurements, it is best to consult your local pool expert or you can hire a professional to come to your pool for regularly scheduled care of your swimming pool.
Cleaning your Pool
Scrubbing your pool and the tiles will also get the water circulating for better filtering and a cleaner swimming pool. In addition to testing the water compounds and scrubbing the pool, it is also good practice to scim the pool with a pool net frequently to remove any debris that is floating on the surface like leaves, bugs or pollen. This will also help your pool filter operate properly but also keep your pool clean for more enjoyment of your swimming pool.  Summer means swimming and good pool maintenance care will help all the family members, guests and party goers love to partake in your swimming pool. Enjoy the summer and enjoy your pool.