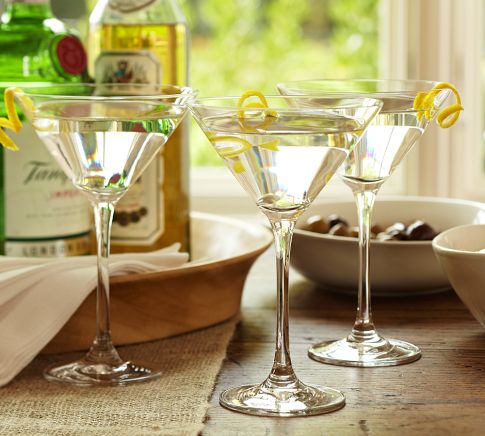 Hosting a cocktail party can be a joyous occassion. In order to throw an effective cocktail party, your bar will need to the following.
To get the logistics down, some supplies are shakers, stirrers, glasses … you can use plastic or invest in glasses that come in a variety of styles. Straws and cocktail napkins are also helpful. Cocktail napkins have a way of dressing up your cocktail party, so have some fun.
Additionally, you will need ice for your drinks or to chill drinks. With ice, you may need an ice bucket, or you can use a small kitchen sink like a vegetable sink to store either your ice or your ice and chilled beverages.
As for the cocktails themselves, the basic liquor choices are vodka, gin, rum, tequila, bourbon or scotch. Some of your guests will drink their cocktails on the rocks while others will want mixers. Some of the basic mixers to help stock your bar are orange juice, cranberry juice, cola, diet cola, lemon-lime soda, tonic water and club soda. You may want to create a specialty cocktail that supports the theme of your party which you can premake and set aside in a shaker or pitcher.
The types of cocktails you can make are in abundance, there are flavored vodkas and speciality rums and appertifs, there are lots of juices to choose from as mixers so have some fun and be creative.
To add some more fun vibes to your party and cocktails, keep garnishes on hand like lemons, Read More