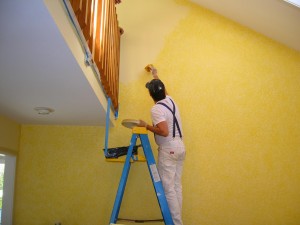 The word project has lots of different meanings to different homeowners. And not all projects are created equal. So what is a project in our homes? There are small projects and big projects. There are simple projects and complex projects. There are urgent projects that need to get done right away, and there are discretionary projects that are more wish lists for the future.  There are indoor projects, projects on the outside of the home, and landscape projects.
Because of this diversity of projects in the home, planning and executing on these is also different. Below are a series of questions to help you categorize your different projects. Help you define what is a project in my house? Ask yourself these questions about each project you are considering. In doing this mental exercise, it will help you start the home project planning process.
Is a budget important because of the size of the project?
How many products need to be selected in order to execute the project?
If you have multiple products, how well do they need to work together?
Who is going to select the products for the project?
What skill level is required to install the products?
Are you willing to learn the skill and do it yourself?
If the skill is beyond your ability, how are you going to find a qualified person or company to do the work?
Are you going to get multiple estimates or quotes from qualified sources?
Is the time of year an important factor in the ability to execute the project?
How long will it take to execute the project?
Will the project severely impact your current ability to live in the home?
Is the project urgent and needs to be executed immediately or is the timing of the project flexible?
Your projects may fit in a small, medium and large category. With these questions, you are better prepared in determining the next steps to take for your projects.