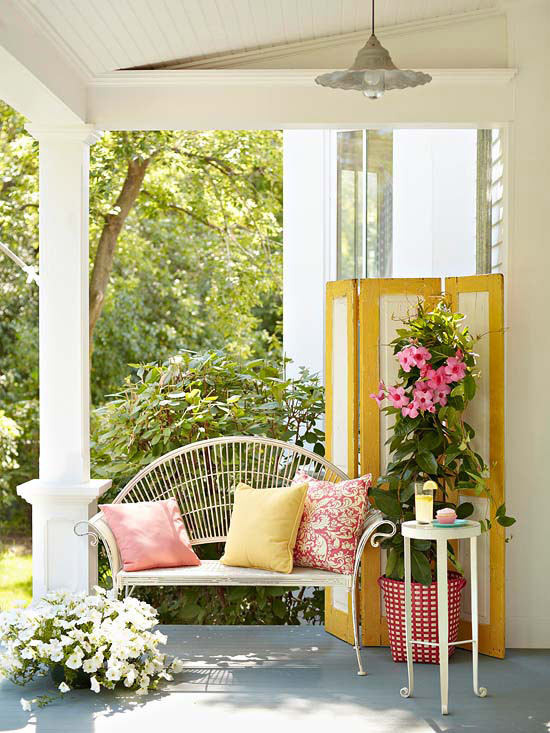 It is that time of year! Get the porch ready! With a recent visit to the Southern US, we were inspired by the antebellum houses and porches.
Porches offer great ways to relax, entertain and enjoy a sunset. Whether you have a small porch or a grand one. Leverage furniture that allows people to move around safely and adds appeal to the area. Depending on the size of your porch, you can have a small reading area. Or invite neighbors to share some ice tea on a hot summer day. Some porches even have the ability to have a complete dining area with chairs and tables. Of course, this configuration will create the ultimate outdoor dining experience.
Furniture
With the variety of furniture options available, you can establish the style of porch that you want for your home. Some porches hold swings that need to be safely and securely mounted to hold the weight of people. While, simple benches are easy additions to a porch. Adding potted plants, carpets and tables can be included to larger porch areas.
Lighting
If you want to stay and sit on your porch in the evening, think about whether or not you need lighting. Lighting a porch is good for safety reasons, but you may have enough light from inside your home to illuminate the porch. With lights come bugs. So remember to keep a bug repellent on hand.
Extra Fun
Once you choose your style of furniture and lighting, the outdoor décor you choose to add to the area will give you an opportunity to enhance the area with personal touches. If you want color flowers on your porch, consider how you will water and care for them. If you think an outdoor rug will add texture and color to your front porch, go for it. You may even need blankets at night if where you live gets cool at night.
For some great porch inspiration, visit Better Homes and Garden and their Pinterest Board.