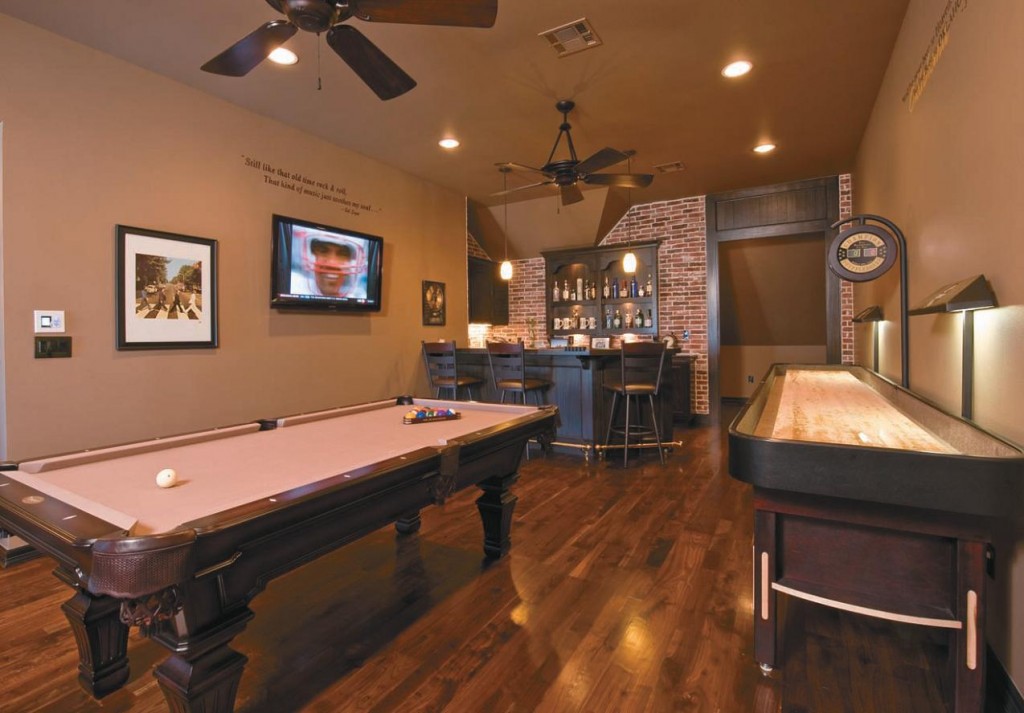 Families can find a lot of fun right inside their homes. Game night and game rooms are something many of us grew up with when we were young. When converting an existing room into a game room, these quick pointers will help during the conversion process.
Billiards and Ping Pong
If you would like a pool table or ping pong table in a room, you will need to make sure the room is large enough. The room needs to be large enough to hold the actual table and have enough space for people to make their moves around the table. If your room does not have enough space to support a ping pong or pool table, do not worry. There are plenty of options for a game room. Instead, you can fit air hockey or video games in a smaller room.  You can also a fit a card table and chairs or a shuffle board table.
Darts
In addition to pool or ping pong tables, another potential challenging game room set up is darts. If you decide on darts, make sure there is plenty of cork board on your walls to protect your walls from stray darts.
Comfortable Games
To make your gamers comfortable, you might want to consider some tables or ledges that can hold drinks or snacks. The last thing you need is split drinks on your floors, pool tables or walls.
Additional Thoughts
Some other great additions to game rooms are Foosball tables, backgammon or chess tables for a different kind of gaming experience. Once you have your games selected, figure out if you want seating areas. And if so, have some fun with baseball glove chairs or scrabble pillows like these found here.
Enjoy your games and play fair!