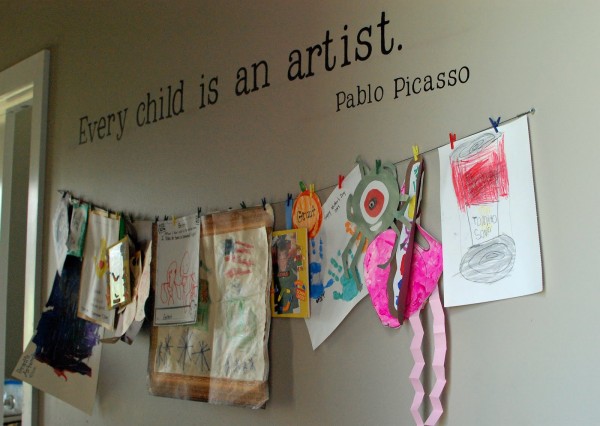 Do you have those cherished items that either have sentimental value or high dollar value? Is displaying collectibles challenging for you?
Using display cabinets both stand alone or built ins are great ways to showcase your cherished items. Getting these collectibles framed and placed as wall art can be a great solution. Displaying collectibles by hanging them allows for wall décor. And way to showcase your prized possessions.
Children's Artwork
What about your children's artwork or favorite stories? Having your child's accomplishments gracing your walls can serve as another form of a growth chart. Showcasing your child's growth through school efforts can replace the height marks in your home.
Travel Mementos
Collect money or maps from other geographies. This may be your thing. Displaying these items on a wall or even creating special coasters or serving trays could be a great conversation piece for your party guests.
Drinkable Treasures
Wine and silver definitely need controlled environments to help them stay drinkable or beautiful. While wine needs a controlled area to manage humidity and temperature, silver needs covers to avoid oxidation which limits tarnish.
Awards and Accomplishments
What about awards, trophies and ribbons of all the great accomplishments during your lifetime? Wall art is one version when displaying collectibles like these. Another option is  as well as display cases but what about a digital archive that rolls through pictures of your accomplishments like a photo stand or even a movie night. Your accomplishments can be your movie previews.
However you display your cherished items, know that they are great ways to decorate your house and keep your possessions organized while showcasing these memories with your family and friends.