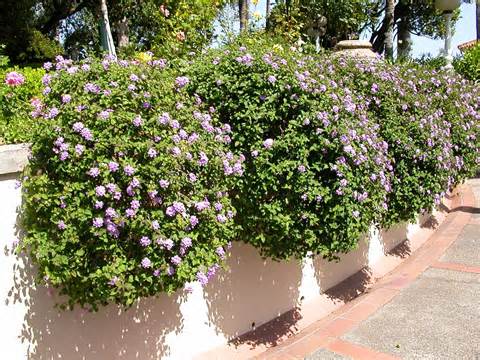 By Guest Blogger: Madoline Hatter 
We all have areas in our yards that are just hard to deal with. They may be wet or shady or in the burning sun but they have a tendency to kill off whatever we plant there. However there are some hardy plants that love these kinds of places. Here are some easy plants to grow in difficult areas:
This large flowering plant has leaves similar to a banana tree. The flowers come in a wide range of colors from yellow to orange and red. Standing straight and tall they can reach heights of over seven feet. These are very hardy flowers and can grow in all kinds of soil. From underwater to hot and dry they flourish. They also reproduce quickly by sending out shoots and will take over whatever area they are planted in. Full sun or shade they just keep blooming!
A plant that loves full shade, this purple leaved plant will spread and spread- thriving in the dimness. With tiny purple or white flowers it is a beautiful accent to many yards and is very distinctive.
Loving the full sun this tropical flowering plant can get as big as you want it to. With huge distinctive flowers that come in all sorts of colors and dark green leaves it is hard to miss the happy sight of a Hibiscus. It does best in damp soil but it can take long periods of drought without dying. The flowers attract butterflies, bees and hummingbirds.
This bush has tiny clusters of multicolored flowers that have to been seen to be believed. They change color as they age! With a sweet smell and fuzzy leaves this bush grows great along shade free walls and in scorching heat. It is also deer and rabbit repellent.
This small tree is perfect for wet areas. It can grow in a wide variety of soils and even underwater. Loving full sun to partial shade this hardy citrus can grow farther north than any other and can withstand freezing temperatures. Evergreen, the dark leaves and bright orange fruit make for a beautiful accent to your yard. The fruit is tasty too and can be made into marmalade, jelly, or eaten raw. It has a sweet skin but is sour inside making it a good idea to pop the small fruit into your mouth whole.
These are just a few samples of easy to grow plants that will withstand the harshest areas of your yard. Fill up that bare dirt with one of these hardy and beautiful plants.
About Authory: This article is contributed by Madoline Hatter. Madoline is a freelance writer and blog junkie from ChangeOfAddressForm.com. You can reach her at: [email protected].