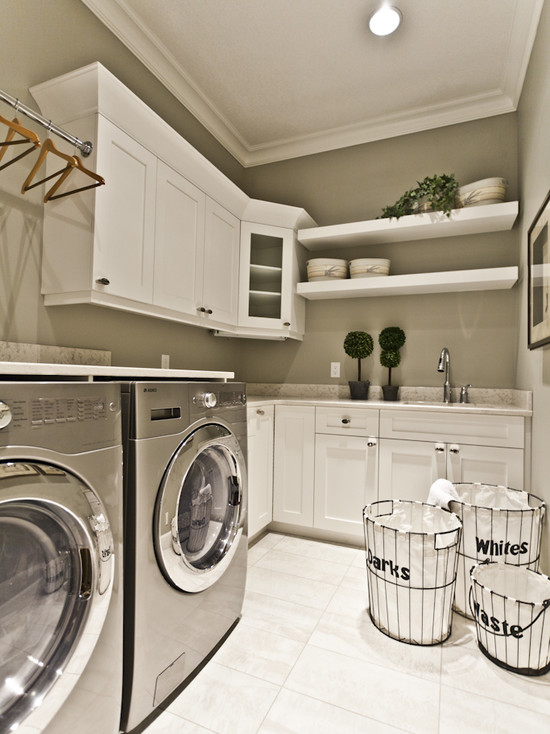 Start with the Basics
But what do you really need from your laundry room. The most basics are a washer, dryer and space for your detergents. If you have some more room, then a hanging area is good for any fine washables. Yes, it is best to hang dry or lay fine washables versus drying them.
If you want to keep going big, add a sink for hand washing and cleaning. Additionally, add some bins for separating your clothes and easy cleaning. Finally, add some cabinets or storage for other cleaning products or extra detergent storage.
Adding the Extras
Now if you are really adventurous and have a larger than large space, try adding space or lockers for your children's belonging. Adding a shoe rack for everyone entering your home will keep shoes organized. Keep and area or a space for any crafts or gift wrapping. Adding some space for pet products if you have some furry friends that live with you keeps all things pets in one location. Some like to do their ironing in the laundry room. While others like doing this ironing while they watch some television. Adding a small fold up or wall mounted television is another way to get your work done while catching up on your latest shows.
However you structure your laundry room, keep in mind that generally it is a working space. This space helps you finish the necessary tasks of keeping everyone in your home clean and fresh.