It is the time of year where gift giving is abundant. We thought we would share some our favorite things and household gifts and show case them in a series you are sure to enjoy.  We have selected very useful gifts that help provide value around your home while also showcasing gifts for every type of member in your home.   Let's start off with some fun activities for the person with a home office or craft area in a home.
For the Home Office
Managing a lot of cords in and around your computer can be quite challenging and a bit messy.  Using cord managers like this one offered by Quirky, you can now have a more organized desk space.
A mirror that allows you to view yourself when you are on the phone is an incredible tool.  Studies have been conducted that stated if you are smiling when speaking to someone, it comes across over the phone lines.  Add a mirror and remind yourself to smile when on the phone and any bees will change their tune when they experience sweetness.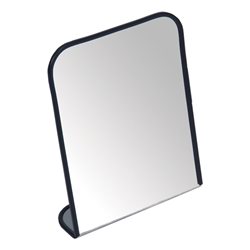 Destressing toys and activities can also keep your mind free, clear and creative when you have way too much on your mind.  Anything at this great store, Office Playground can make its way in to our offices.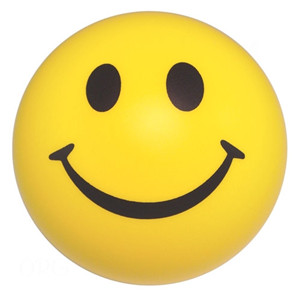 Stay motivated!  Try some of these gifts from Startup Vitamins.  We personally like Passion Never Fails and Think Bigger.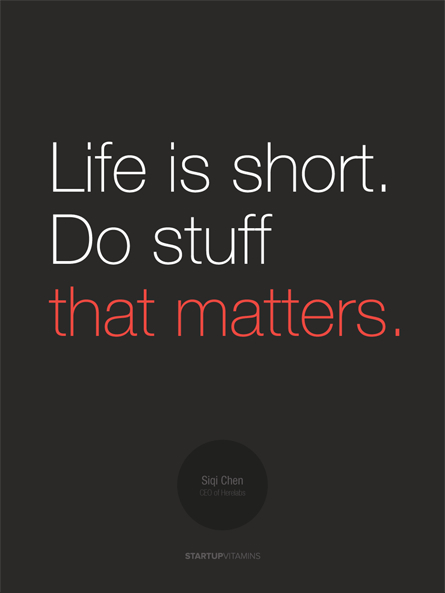 Stay healthy with ergonomic keyboards and the best chairs for your posture.  Staring at a computer all day can take its toll, so using the right equipment will help keep your body pain free in the future.  Steelcase has some great ergonomic chairs and the Think chair actually comes in some great fun colors. Another suggestion, take a break and take a walk or dance a little … anything to get the body moving.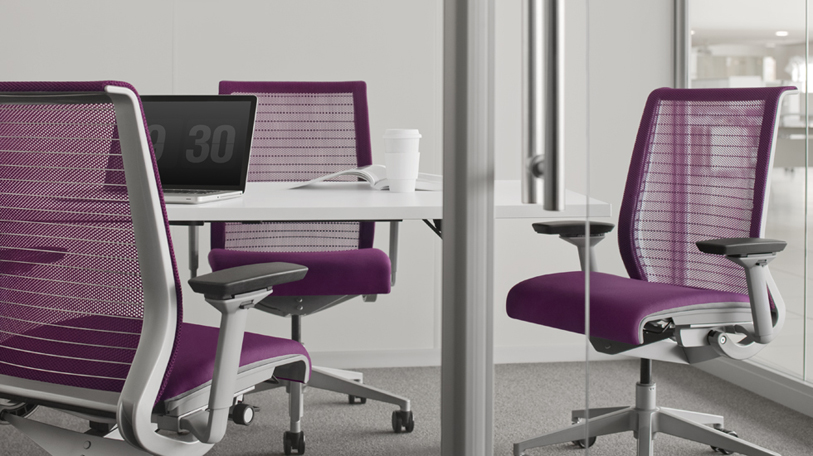 Our team has a great love for a very valuable tool and that is Skype.  Skype keeps us all connected via video, chat, phone and so much more.  Especially when we are located all over and Skype also has a mobile version to leverage even on a handheld.
For the Craft Room
Now organizing your craft room allows you to review your items in order to make all your projects.  But most craft projects require a lot of small pieces which could get lost in not in areas that can help you find them easily.  Using a lazy susan with sections like this one from Pottery Barn can help keep your most used items like scissors or tags or pens and pencils at your reach quickly.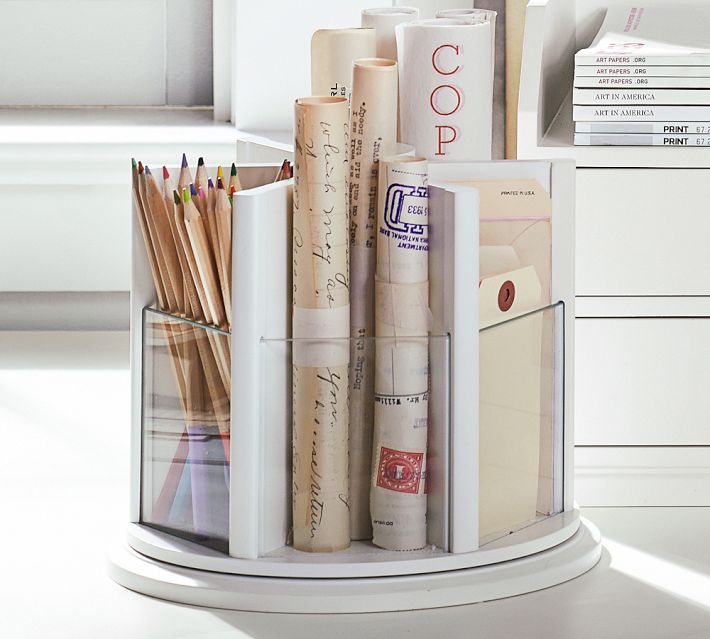 Using mini mason jars or other glass containers can hold all your small items in your craft room while also allowing you to easy view what is in each container.  These come in multiple lid colors for your craft room.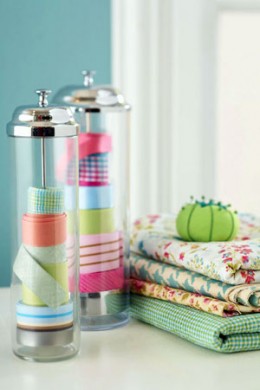 If you are or know someone that is the crafter extraordinaire and has multiple types of projects, we just love these modular units from Go Organize that helps provide a unique solution for your craft storage no matter which projects you are most passionate about.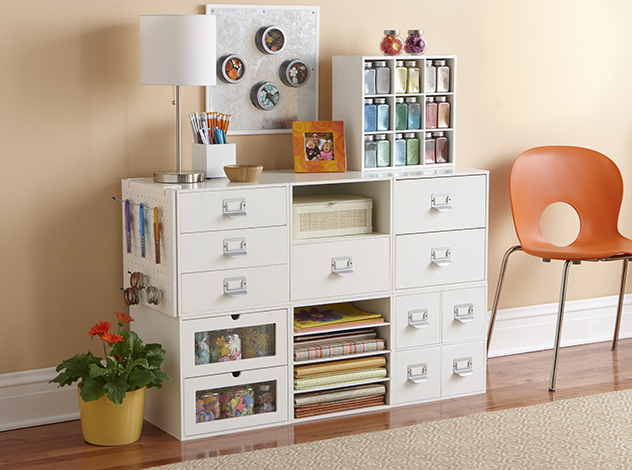 We hope you have a great time searching for the wonderful holiday gifts for your family and friends. And we hope these few ideas or items will help you get the inspiration for your upcoming holiday shopping.