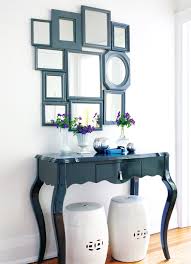 Guest Blogger: Karen Fernandes
This article lists seven amazing and creative uses for old picture frames that will look great around your home.
One of the most pleasantly surprising trends to emerge as a result of the internet is that of reusing old items in unique and charming ways. This has a great appeal among the maker community and among life-hackers who love 'hacking' the system and finding creative uses for things that would otherwise go to waste, and it's also a concept that resonates in an age when we're constantly talking about global warming and the importance of avoiding waste. Plus the fact that we're all broke probably also comes into it somewhere…
What better way to demonstrate your creative flare and to help the planet than to turn an innocuous and generally unuseful object into something that you can use for a creative, practical purpose? Like say… a picture frame…
Most of us have hundreds of old picture frames lying around and aren't sure what to do with them. Read on then to see some of the most interesting things you can use them for in your own décor.
DIY Table
If you fancy trying your hand at woodwork and want to make use of an old picture frame, then once again they can provide ideal detailing. Cut a piece of wood to fit just inside the frame you want to use, attach the legs, and then paint the whole thing one colour. Now you'll have a table with an ornate and decorative border that looks like an antique!
Mirrors
This one is a little less inventive but will probably be more practical for a lot of people. If you have a picture frame going to waste and no pictures to put in it, then a great alternative use is to put a mirror inside it instead. Mirrors are particularly useful in any décor too as they can be used to reflect light and make your room feel larger.
Framing Amusing Items
If you're one of those types who enjoys introducing a little bit of humorous novelty into your interior design, then another option is to use your frame to highlight 'unexpected' items around your home. A door-handle could be framed, a key-ring could be, or even a toilet roll holder. It's quirky and it's bound to make people smile!
Hanger
Get some chickenwire and stretch it across your picture frame. Now you have a useful place to hang other items using pegs. You can use this to clip Christmas cards, drawings or even to hang clothes that you want to dry!
Wainscoating
Wainscoating is what you call the effect you see on some walls where there's a painted square acting almost as a boarder. It's probably easier if you look it up on Google Images, but you'll know it when you see it.
Having seen what I'm talking about, you'll already know what I'm going to say… picture frames are perfect for this! And what an amazing way to turn a cheap, disposable object into a usually-expensive effect for your home. Simply secure the frame in place and paint over it and voila: wainscoating! This also looks great on a kitchen cabinet door!
Door-Window
Cut a hole in your door to fit the size of your frame (make sure you have one for either side) and then attach the frame around the edge before painting it the colour of your door. Now you have a nice 'serving hatch' for your kitchen (especially if you add a wooden shelf) or just a nice way to see who's in the study.
Wall-Art
If you're skilled artistically and are feeling adventurous, then why not draw directly onto your wall for a uniquely styled effect? This runs the risk of looking a little tacky of course, so to make sure it doesn't, try hanging a picture frame over the area that you've painted/drawn and it will create a cool effect.
Today's guest author, Karen Fernandes, is a freelance blogger, who enjoys writing on home improvement and decoration online. Her hobbies include gardening and pottery.