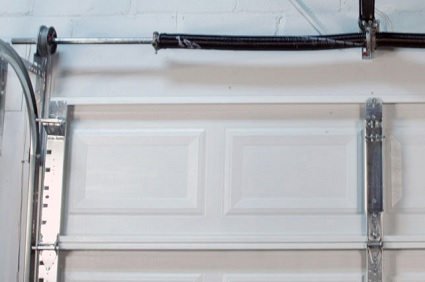 Your garage door has a number of moving parts and gets used quite extensively. As a result, those moving parts must be lubricated. Lubricate your garage door in order to prevent a loud and squeaky door. Lubricating your garage door can also keep your door running as efficiently as possible. If you do not lubricate your garage door, your door could wear out faster than it needs to. This can result in more money to replace parts. Or worse, your garage door can come crashing down because your springs break causing damage to property or injury to people. 
How to maintain your garage door
To avoid this crashing down effect of your garage door, you need to maintain your garage door. The first part of this task is to read your owner's manual for your garage door and to follow the instructions. Most garage doors have a number of main parts that include hinges that hold together differ pieces of the roll-up door. Additionally, rollers on each edge of the door that run inside metal tracks are garage parts. These are two important areas to lubricate with a silicon based lubricant. Make sure you disengage the door from the automatic garage door opener before lubricating your garage door.
Next, check your rollers to see if they are metal or plastic.  With metal rollers, you should see the ball bearing rings that need a lubricant while plastic ones do not. In addition, at the top of the door when it is closed, there is a torsion spring that facilitates the opening and closing of your door. This spring also needs to be lubricated.
On each edge of the track, there is also a round pulley. Check to see if it is a metal pulley where you can see the ball bearings. This area needs to be lubricated as well.  Finally, lubricated the areas where the door attaches to the long thin metal rod is a metal carriage. Lubricating these areas on the sides will help the door operate easier.
For more information on managing this maintenance tip and others, use a maintenance calendar to remind of these tasks.