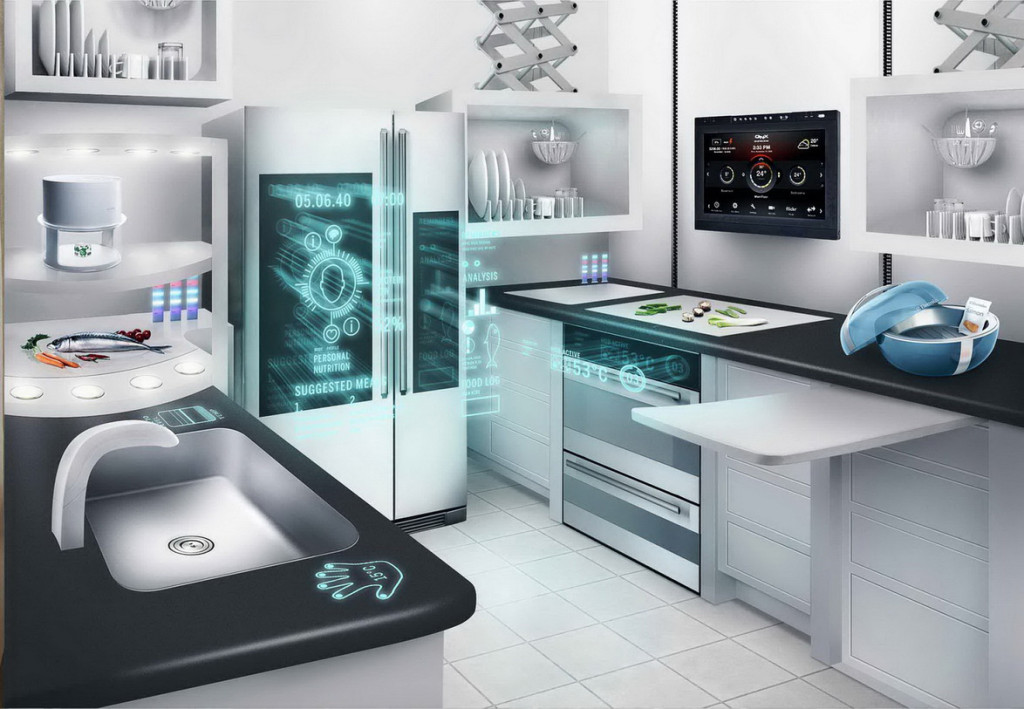 Guest Blogger: Maria Ramos
Not all innovations are created equal — the majority of each year's new tech products are doomed to the scrap heap the moment they leave the shelves. Uninspired and easily forgettable, these are the home tech tools you DON'T want to take home with you. However, after this year's Consumer Electronics Show (CES) in January, we saw plenty of great products that got us excited about the future of home technology all over again.
Read on for the 2015 best tech tools for homeowners!
Introduced at the CES in Vegas, LG's dual-load laundry machine lets you beat the system and wash all your clothes simultaneously. The new "Mini Washer" is the primary development here (model number WD100C/WD200C). Capable of sitting underneath any of LG's existing full-size, front-facing washing machines, it does what it can to lighten your load. Pulling out like a drawer, it has its own independent set of controls and a top-loading door. According to the brand, it is "particularly useful" for special care and delicate items that don't do well bouncing around in a larger sized washer.
This simple product just might revolutionize the way you shop and store food in your kitchen. When developer Madhuri Eunni noticed she wasn't getting enough protein in her diet, she expanded upon her ideas and developed the "Neo" — an effective "Smart Jar" home tool. The dishwasher-safe jar connects to smartphones or tablets via Bluetooth, and once food is poured inside, you can either scan its barcode or manually enter in the name of the product. Sensors built into the bottom of the jar monitor its contents' weight, alerting users through the accompanying app when they need to restock. Using the Neo for a prolonged period of time also allows it to gradually learn your habits. For example, if Thursday is always pasta night, spaghetti will be on your mobile shopping list by Wednesday morning.
This innovative product, also Bluetooth enabled, allows home cooks to search for recipes, use the temperature and time settings suggested, and then track their meal's progress from any mobile device. Of all the sous vide cookers currently on the market, this one has received some of the highest marks from foodies and tech geeks alike. Perfect for anyone looking to break into more complex styles of cooking, this device does more than just bring foods to the proper temperature — it promises mouthwatering results, whether you're cooking steak, eggs, or anything in between.
The newest "Smart Home" platforms from leading tech giants will soon allow families to live "automatically" with every appliance. This also includes home functions such as heating and cooling, connected to a central hub. Most families have listed home security as a top reason for investing in a "smart" system for their home. Along with security comes greater flexibility and additional control over utility spending and energy efficiency. Certain products have already entered the marketplace, such as:
Nest's automated thermostat, which learns how you like to have your house heated, "remembering" the temperature and adjusting it so you don't have to. It also automatically reverts to "away" mode when you're gone, further cutting down on energy spending.
ADT's Pulse security package offers remote video monitoring, as well as remote wireless control over lights, locks, alarms and home temperature. As one of the most comprehensive systems on the market, installing these automated security features will make your home both safe and "smart."
The Webee home automation system can discover "smart" objects already present in your home, connecting to them and allowing them to "communicate" via the dashboard of an accompanying app.
Everyone wants to save time, money, and become more environmentally-friendly. Thanks to these new "smart" home tools, consumers can integrate more efficient and cost-effective routines into their daily lives.