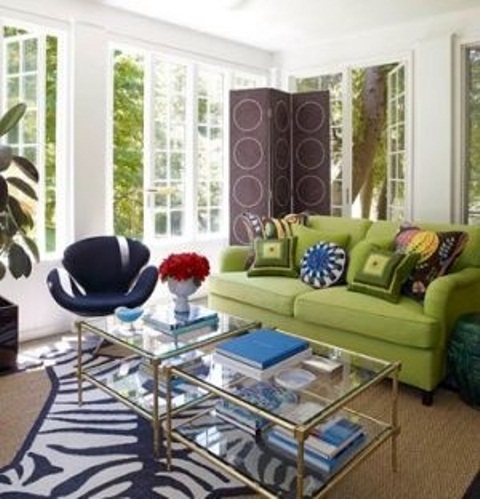 Who's celebrating St Patrick's Day style? Green is a color used in homes for many many years. It has an emotional or physical impact on how we act. Giving us a sense of peace, ease, relaxation and has been know to reduce depression. Green is most associated with the new growth that comes from the spring season. It is associated with freshness, grass, youth, and hope. However, it has also been associated with envy. Adding this color to your home is as natural as stepping outside and sitting in your green grass.
Paint
Painting walls, furniture, and cabinets is a simple way of adding green to your home. This takes a little time on your part to paint a room. Or you can hire a professional to help you get your home refreshed with some grass feeling walls.  Adding multiple shades of green to a room can add an extra soothing environment. Multiple shades add a sense of calm and reserve.
Plants
Adding green to your home can be as simple as making a visit to your local nursery and picking up a few house plants. House plants are great because they also remove the carbon monoxide and other toxins from the air in your home. Studies also show that plants can help provide invigorating qualities to your home that boost your energy. Adding some of these plants can keep you healthy. So why wait, go ahead and get your new house plant.
Furnishings
If you are not into painting and your cats might eat your plants, try investing in green pieces like an olive colored sofa or bed linens.  How about adding a moss colored shower curtain to a bathroom.  Or try adding lime colored pillows to an existing sofa. What about a small table you found at a local antique store that might add just the right amount of color to your home.
Whatever you style, introducing green for the spring season can be as simple as these tips we provided.
From everyone at HomeZada … Happy St Patrick's Day!