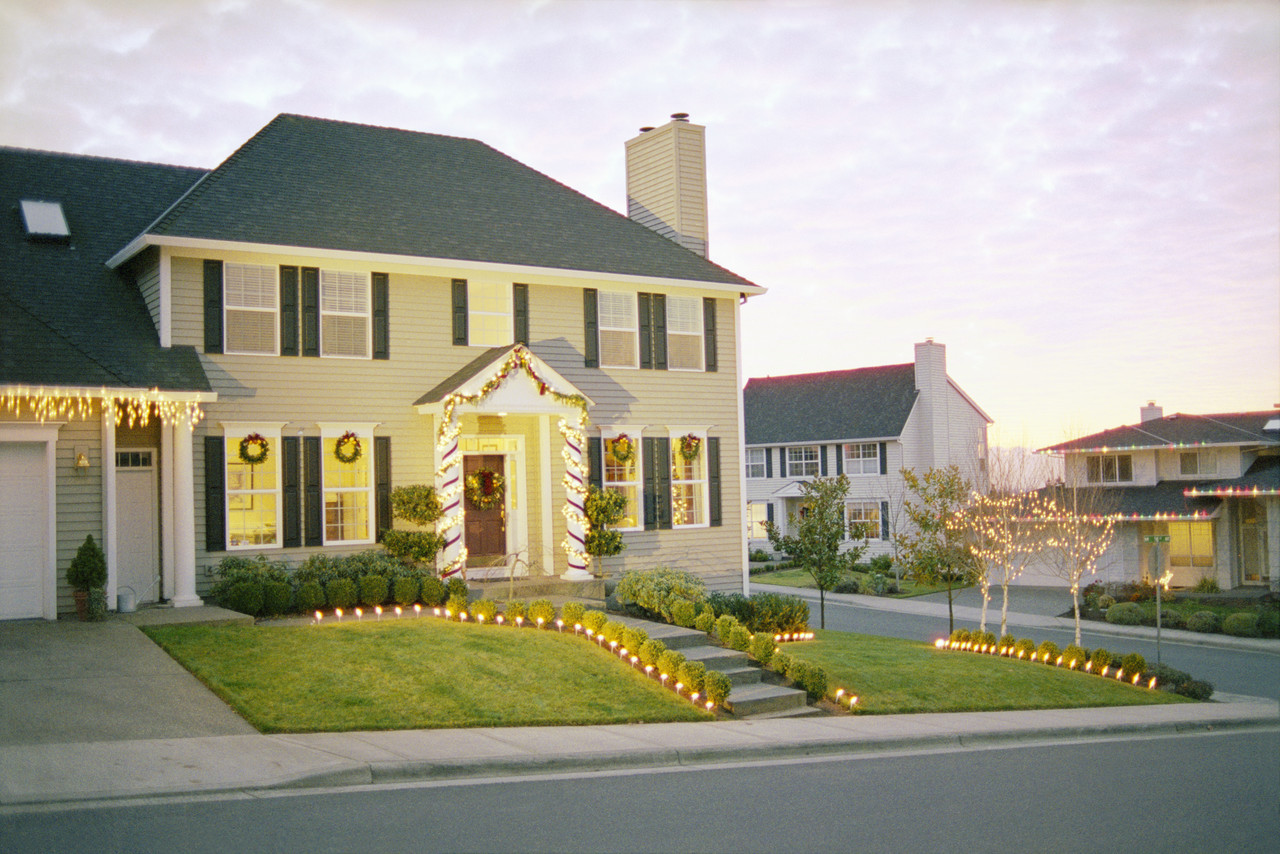 Selling your home during the holidays can present different challenges than during other parts of the year. Are buyers out and about? When is their time to see the house amidst all the holiday events and family? Are you or your agent available to show your home? Asking yourself these simple questions and others will help determine if you can sell your home during the holidays.
Keep Your Holiday Decorations Simple
Over the top decorations might turn some potential buyers off and may actually crowd your spaces which can also be a turn off to a potential buyer. Buyers may also be of a different faith than you and celebrate different traditions. If you overly highlight your traditions,they may be less inclined to purchase your home. If you add too many decorations, your home may not showcase the available space that the new buyer has to work with when moving in to your property.
Make Yourself Flexible
When selling a house, buyers are requesting to see your home at all times during the day. So during the holiday season, it might be best to visit with family or attend holiday festivities at your friends' homes. Hosting a holiday party when trying to sell a home, may cause challenges when buyers want to see your home while you are hosting an end of year event.
Find a Real Estate Agent that Understands Holiday Sales
Finding a quality real estate agent is important during the process when selling your home. Holidays bring a lot of activities and family stresses. Real estate agents can help with the details of selling your home so you can focus on the holidays. Real estate agents that also are available during the holidays will be important during this process. Make sure the agent you select is not going out of town for the holidays so that they can be present when buyers are interested in your home.
Make Your Home Welcoming
When potential buyers are walking up to your home, giving them a welcoming entry can make all the difference to showcase your home and getting them interested in buying the property. Winter is tough with very little color to brighten your front entrance. This is a great time to use holiday décor and colorful winter plants like poinsettias to brighten up your front entrance when you want to sell your home.
Share the Scent of the Holidays
The holidays get our senses in overdrive. Our sense of smell is engaged with cookies baking, pumpkin pies, cinnamon and spices that create a winter warm feeling when someone walks into your house. Try using these scents around your home or making your own scentation by boiling mulling spices with cider and offering it as a welcome treat for visiting your home.
Share the Details of Your Home
Take photos of your home before the holiday décor is out and with the holiday décor. Use these photos to market your home for those buyers who are tight on time during this time of year. For buyers, they are trying to buy a home while also attending to their holidays. Using a detailed set of photos can help the buyers understand and remember what they saw when visiting your home. Using tools like Zada Listing which allows you to post unlimited photos can also help differentiate your home versus others that are on the market to sell.
To sell your home during the holidays is very doable if you remember these tips.